The Forex Strength Indicator for TradingView
The Forex Strength Indicator automatically monitors all currencies and shows you buy and sell ranges
Remain one step ahead of the other Forex traders
Automatic monitoring of all currencies
Generates profitable buy and sell signals
Optimally configured, no prior knowledge necessary
Trading has never been this easy:
(The four-step guide)
Step 1: Set up the indicator in TradingView
With just a few clicks, you can add the indicator to any price chart.
Step 2: Analyze markets in just a few seconds
Our indicator is optimized for all currency pairs. You can decide for yourself which markets you want the indicator to analyze for you.
Step 3: Receive signals via alerts
Price developments in selected markets are analyzed for you 24/7. If the indicator gives a signal, you can respond immediately. Real-time alerts are possible via email and TradinView app.
Step 4: Profit from the market over the long term
The indicator's buy and sell signals offer a high risk/reward ratio. This means you can offset multiple losing trades with just one winning trade, and profit from the indicator over the long term.
See trade entries before anyone else!
Don't have TradingView yet?
You need the (free) TradingView software to use the Forex Strength Signal Indicator.
The platform offers excellent, easy-to-use charts for better trading.
Questions on the Forex Strength Indicator (FAQ)
When is the release?
You will receive our indicator within 24 hours and can use it without restrictions.
Do I need TradingView?
Yes! Our indicators are programmed exclusively for TradingView. If you're new to TradingView, please click here.
Is a paid TradingView version necessary?
No! You can also use our indicators with the "Basic" version, which is free. Keep in mind, though, that there are some drawbacks to the free version.
How do I use the indicator?
The indicator is easy to use. After opening a chart window, click "Indicators & Strategies" and then on "Invite-Only Scripts".
How do I get access?
You enter your TradingView username during the ordering process. We will activate our indicator for youour strategy Within 24 to 48 hours. No additional steps are necessary.
How do I use the Forex Strength Indicator?
After the indicator is activated, click "Indicators" and "Receive invitation". Our program will now be automatically load into the respective chart.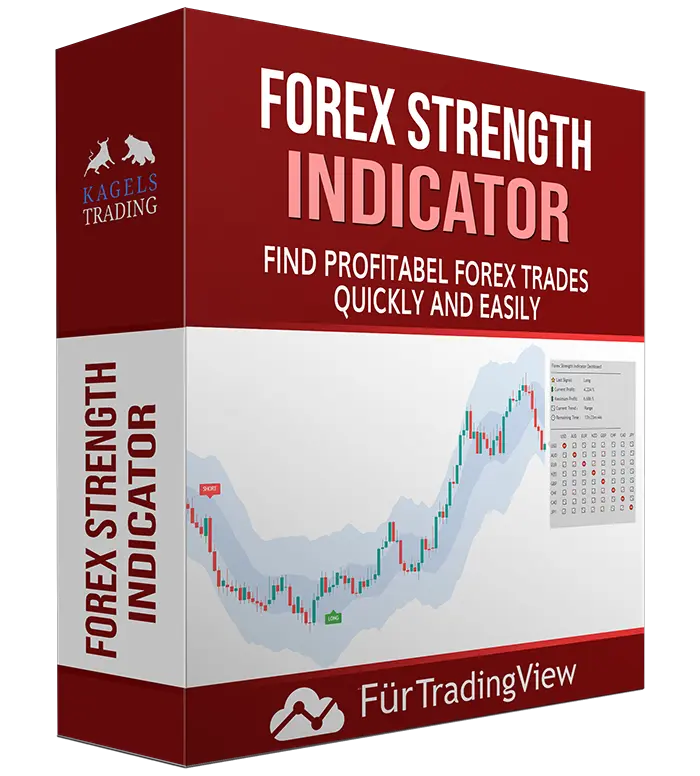 Pay once and get unlimited use!
Precise analysis of selected markets
An excellent value
Can be used without prior knowledge
Automatic monitoring of any number of markets