Broker comparison – who is the best? In this article, we are introducing the Saxo Bank.
What is behind the Saxo Bank?
Saxo Bank A/S is a Danish investment bank founded in the year 1992 by Lars Seier Christensen, Kim Fournais and Marc Hauschildt, initially under the name of Midas Fondsmæglerselskab. It was then renamed Saxo Bank when the company was issued with a banking licence in 2001. Saxo enables its clients to trade currencies, stocks, CFDs, futures, funds, bonds and futures spreads by way of various platforms.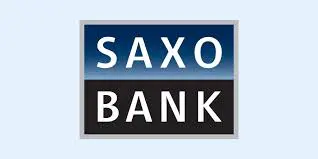 The company now basically acts as an online broker with a banking licence, but without offering traditional bank products. According to Saxo, most of their business activities are transacted via partnerships with institutional trading partners. More than 100 financial institutions around the world serve their end customers with the online broker's platforms.
The company is headquartered in Copenhagen, with further branches in 13 countries in Europe and Asia. The company claims clients in 180 countries and an average daily turnover of ca. US$ 12 billion.
The online broker employs ca. 1,600 staff at this point in time.
Awards won by the online broker
The Danish investment bank has already won several accolades for its services and offers in the past. Please see below for a brief outline of some of the latest awards in recent years.
Honoured as "Best Retail FX Platform" in the FX Week e-FX Awards in the year 2017
"Best Platform for Active Traders" in the International Financial ADVFN Awards in 2017
Digital Award for theSaxoTraderGO platform in the Customer Experience category in 2016
If you are interested, please see the Online broker's website for more information on the awards won by the Saxo Bank since 2014.
Deposit protection and regulation of the Saxo Bank
The Danish HQ of the Saxo Bank comes under the supervision of the Danish financial supervisory authority Finanstilsynet, or DFSA for short. 
Of relevance for clients in the German-speaking regions is the Saxo Bank AG, however, a subsidiary ofSaxo Bank A/S that is based in Switzerland, and thus regulated by the Swiss financial market supervisory authority FINMA. Both the authorities impose strict requirements on the financial reporting, along with special prescriptions for the treatment of clients. 
The Saxo Bank's clients are not short-changed either when it comes to the protection of their deposits, with client funds insured up to a value of 100,000 Swiss francs.
Which tradable instruments are offered by the Saxo Bank?
This section is dedicated to a brief overview of the trading instruments available at the Saxo Bank. The online broker is relatively well-positioned in this respect, offering its clients many different alternatives for participating in the financial market. Or to put it more precisely, its clients can choose from over 40,000 instruments in various asset classes.
Forex
The Saxo Bank first of all offers interested investors and traders currency trading in the world's most liquid market. In doing so, they can choose from 182 different currency pairs (majors & minors as well as exotic currency pairs) and 140 currency futures.
In the Forex trading with Saxo Bank, investors will especially benefit from high-quality order fulfilment and fair conditions in the spreads to be paid. Some of the major currency pairs can be traded from as little as 0.1 pip with this online broker.
CFDs
Another option besides the forex is CFD trading, with the Saxo Bank permitting long as well as short trades. In addition to which the selection of tradable instruments is also highly diversified with over 9,000 CFDs on stocks, ETFs, indices, currencies, commodities, and government bonds. A look at the trading conditions will not disappoint either, with the commissions for US stock CFD trades starting from as little as US$ 6, and spreads from 0.4 points. 
Shares
That you can also trade stocks at Saxo Bank should go without saying. In this context, the online broker offers over 19,000 different shares listed at 36 exchanges around the world. And with the commissions starting from a mere US$ 6 for US stocks, their prices are also absolutely competitive. 
Commodities
The range of tradable instruments available at the Saxo Bank also extends to commodities. Investors can trade a variety of different commodity types, from precious metals via agricultural commodities and futures through to exchange traded commodities (ETCs). In doing so, the trade instruments can be leveraged as well as traded short or long. The spreads are also principally fair, with additional discounts on larger trading volumes.
Futures
In addition to the above, you can also use Saxo Bank to trade in over 200 futures on stock indices, energy, metals, agricultural products, interest rates, and currencies. With prices starting from as little as US$ 1.50 per contract, the online broker is also relatively well-positioned in this regard. 
Options
Another service provided by the online broker is trading with over 1.200 options listed at 23 exchanges around the world. At Saxo Bank, exchange-listed option trades are available from as little as US$ 1.50 per share. 
Another possibility available for your trading are vanilla options with freely selectable terms from one day to twelve months, and flexible strikes.
Bonds
The online broker will also let you trade in over 5,000 corporate and government bonds from many different countries in various denominations.
ETFs
Last but not least, the Saxo Bank also offers over 3,000 exchange-traded funds (ETFs) for trading, with commissions starting from as little as US$ 6. 
Which trading platforms are available at Saxo Bank?
Having taken a look at the trade instruments available at Saxo Bank, we should now turn to the trading platforms that the online broker offers its clients, and the benefits provided by each of them.  There are principally two options for its clients to choose from, with  SaxoTraderGO on the one hand, and SaxoTraderPRO on the other.
SaxoTraderGO
The first alternative, SaxoTraderGO, is a multi-award-winning platform that is recommendable for the majority of investors. This is primarily based on the extensive trading functions this platform comes equipped with. The offerings include tools designed for the highest speed and efficiency, an improved trade ticket, important analytical tools, automated trading signals, and technical analysis tools to match. 
Another plus of the platform is the account overview which, besides the classic portfolio overview, will also provide you with information on performance analyses, as well as profit overviews of the performance of transacted trades.
Besides the PC, this trading platform can also be used location- and time-independent with your Mac, tablet or smartphone.
SaxoTraderPRO
The second alternative offered by the Saxo Bank is the trading platform SaxoTraderPRO. This is particularly designed for advanced and experienced traders wishing to trade professionally. In addition to the tools of SaxoTraderGO, this version also has a number of expanded functions to offer, such as the Depth Trader and algorithmic orders like VWAP, for example. They are designed to enable a more efficient management and order fulfilment by way of detailed market analysis functions.
Up to six screens can be set up to make optimal use of this platform. In addition to which  SaxoTraderPRO can also be used on the go, including automatic synchronization with the SaxoTraderGO app on mobile devices. 
TradingView
The Saxo Bank is one of the currently 12 brokers that you can use with the popular  TradingView platform.
Which account models does the online broker offer?
Another aspect that plays a key role in selecting a suitable broker are the various account models on offer there. The clients of the Saxo Bank can principally choose from three different options: Classic, Platinum and VIP. The respective features of these account types are to be briefly highlighted in some more detail below.
Classic
The Classic version is intended for most retail investors and traders. With its tight spreads and high-quality support, it will meet most of these clients' needs, while also enabling them to benefit from "market-leading entry prices". But is should also be mentioned here that the minimum deposit required for opening a Classic Account comes to 2,000 Swiss francs. 
Irrespective of the selected account model, clients can always rely on the two offered trading platforms (SaxoTraderGO as well as SaxoTraderPRO).
Platinum
The second option for Saxo Bank clients to choose from is the Platinum version. But as the minimum deposit is set markedly higher at 50,000 Swiss francs here, this account type is obviously rather recommended for professional traders. 
The advantage over the Classic account type is that the spreads and commissions are even more favourable in a direct comparison. In concrete figures, the trading costs are partly up to 30 percent lower. Besides which the online broker guarantees its Platinum clients "first-class digital services", as well as high-quality support in their respective local language.
VIP
The last account type on offer at Saxo Bank is the VIP version, which can only be used upon invitation by the online broker, however. Being selected as a VIP client will help you benefit from various perks. To be mentioned primarily in this regard are the best conditions of all the account models. 
In addition, the holders of this account type are provided with personal client advisors providing support services for all trading processes in their local language. Not to forget their individual access to the findings and comments of an expert trading team  (the "SaxoStrats"), possible at any time.
The opening of a new account is followed by a classification in the corresponding customer segment based on the first deposit made. After three months, clients are then reallocated to do justice to their individual trading volumes. No further deposit is required for this. 
Making deposits at Saxo Bank
If you opt for the Saxo Bank as an investor, the first thing you need to do is make an initial deposit. The online broker only offers the option of bank transfers for this, however. The data required for them are available from the website. 
Demo account at Saxo Bank
All interested investors and traders who could imagine opening an account at Saxo Bank, but would prefer to try it out without running any major financial risk at first, can always go for their Demo account. The demo version of the online broker will enable you to trial the complete scope of the online platforms free of charge for a period of 20 days. 
They will be provided with a virtual sum of 100,000 Swiss francs for this, available to test their strategies and ideas without risk. Access to the demo account requires only a few data, whereupon you can get started directly. 
Saxo Bank – "Outrageous Predictions"
One unique feature of the Saxo Bank that distinguishes it from its competitors are their popular Outrageous Predictions. This is a tradition that has been established for 20 years by now, where the online broker makes 10 annual forecasts for the coming year. Every one of these prognostications comes with a corresponding video clip, wherein it is expounded by an expert with the respective reasons.
Support from the online broker
The range of services provided by the online broker embraces competent consultancy, available around the clock on banking days. This service comprises several components that will be highlighted in detail below.
Individual client advisors
The support provided by the dedicated sales traders ranges from instructions for making optimal use of the platforms on offer through to answering all questions concerning account issues, bookings and capital measures. In addition to which they will also invite you to exclusive events and webinars.
Saxo Bank furthermore has a team of competent strategists providing informative analyses and important insights at regular intervals.
Integrated technical support
The Support Centre offers a customized helpdesk as well as important information and trainings based on the trades made before. 
Upskilling options
Irrespective of their current state of knowledge, the online broker offers all investors a broad range of different upskilling options for their trading. To start with, traders seeking to expand their knowledge can register for upcoming webinars directly in the "Inspiration" section of the Saxo Bank website. These are usually prepared, and also presented, by experts. 
In addition to the webinars, the online broker also offers a number of helpful tutorials. These take the form of instructional videos explaining basic trading terms, for example, but also possible strategic approaches. 
Last but not least are the occasionally held Saxo Bank events where experienced experts pass on their views and strategies to other investors, and train them.
Experiences with the Saxo Bank published online
In conclusion, let us take a brief look at the experiences with the online broker published on the Internet. Virtually all of these highlight the customer support, and the service in general. The broad range of trade instruments also goes down well with a majority. And the conditions such as the spreads, for example, are also deemed fair in comparison with other online brokers. 
As the Saxo Bank is regulated within the EU, it offers a safe environment for your trading as well. Which only leaves the required minimum deposit of 2,000 Swiss francs as a possible gateway hurdle for some.
Further link: Wikipedia entry for the Saxo Bank
Read more: