Broker comparison – who is the best? In this article, we are introducing Nextmarkets.
About Nextmarkets – background information
The number of online brokers on the market has been able to register significant growth in recent years. As the offered services and fees are often quite similar, novices, especially, can  frequently have a hard time gaining an adequate overview. This article will take a closer look at the provider Nextmarkets.
The company behind it is called Nextmarkets GmbH and was founded in 2014 by Manuel Heyden and Dominic Heyden. The online broker is headquartered in Cologne. At the time of this review, the fintech company has 32 employees in two European branches.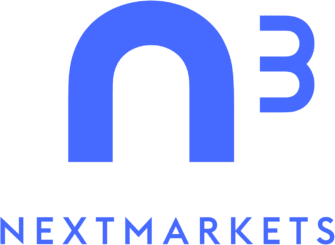 The declared aim of Nextmarkets principally resides in offering novices to trading an opportunity to learn from a variety of professional analysts. To this end, the online broker provides its clients with a whopping 14 analysis coaches who are able to look back on many years of experience with the financial markets.
Since the beginning of 2018, Nextmarkets GmbH has also been operating a subsidiary (Nextmarkets Trading Limited) that is approved as a securities trading bank. This enables all the required financial services to be provided within the European Economic Area, too. 
The Nextmarkets concept
As opposed to the client consultancy in conventional banks, the consultancy by the analysts at Nextmarkets is provided independently from any specific financial markets. This is designed to exclude conflicts of interest. The reason being that this is no investment advice in the actual sense, but rather the communication of independent investment ideas.
While banks can often charge high fees for recommending specific financial products, recommendations of this kind are easily transferable to the free demo account at Nextmarkets by mouse click. Trading fees will only become payable if a real money account is used.
Nextmarkets thus acts as a trading coach, analyst and trading platform in one, to provide its clients with all the tools required for successful trading in the long-term.
Regulation of this online broker and its deposit protection
Before going into the details of this online broker's proposals and services, a brief look at its regulation, which is provided by the Malta Financial Services Authority (MFSA) in this case.
Another aspect to play an important part in the assessment of any online broker is the deposit protection provided there. At Nextmarkets, all funds deposited by clients are kept in separate fiduciary accounts at regulated banks, thereby excluding their intermixture with the company's own assets. 
In the event of an insolvency, clients will therefore be refunded all their deposited capital that is kept in segregated accounts. And with Nextmarkets being a member of the Investor Compensation Scheme (ICS), client funds are additionally insured up to an amount of € 20,000.
Deposit and withdrawal options
In contrast to many other online brokers on the market, the options for making deposits are relatively limited at Nextmarkets: they can principally only be made by bank transfer or credit card. To do this, the name under which the bank account or credit card is held must be identical with the name under which the Nextmarkets account is held. On weekends or public holidays, deposits can only be made by credit or debit card.
While deposits made by credit card will usually be credited immediately afterwards, this processing can take around two banking days with bank transfers.
Neither deposits nor withdrawals are linked with any fees at Nextmarkets. 
The minimum amount for withdrawals is € 150.00. Withdrawals are usually processed the same day, but it can take 3-5 days until the payment has been credited to the corresponding account.
Is there a minimum deposit at Nextmarkets?
Yes there is. The minimum amount for deposits is € 250 at this point in time, or the equivalent in another currency. 
Tradable markets and conditions
This is where we turn to the online broker's actual range of services. These cover a great number of tradable markets that will be detailed below. Nextmarkets principally permits its clients to trade stock, index, commodity, bond and Precious metal CFDs, as well as Currency pairs. The range already encompasses 1,000 tradable assets these days, all available for trading with or without leverage.
Shares
Nextmarkets clients can trade hundreds of stock CFDs from all the important share indices, both long and short.
Stock trading at Nextmarkets is principally not linked with any commissions, as the online broker earns most its revenues from spreads. The latter are subject to daily fluctuations and may occasionally diverge from the information provided on the Nextmarkets website for this reason.
The table below shows the conditions applicable to the shares of a number of major companies. 
| | | | |
| --- | --- | --- | --- |
| Aktie | Spread | Margin | Hebel |
| adidas | 0.3 | 20% | 1:5 |
| Apple | 0.2 | 20% | 1:5 |
| Bayer | 0.2 | 20% | 1:5 |
| Microsoft | 0.1 | 20% | 1:5 |
| Siemens | 0.2 | 20% | 1:5 |
Stock trading conditions at Nextmarkets
Indices
Index conditions at Nextmarkets
No commissions are charged for these trades either.
Cryptocurrencies
Where cryptocurrencies are concerned, the online broker lets its clients trade Bitcoin and Ethereum CFDs both long and short.
Commodities
The Nextmarkets range of tradable instruments additionally also includes commodities and precious metals. The respective CFDs can also be traded long and short.
Bonds
German Federal bonds (BUNDs) can be traded from a minimum amount of € 10.00, with spreads starting from 0.02 points.
Currency pairs
CFDs on Currency pairs make up a large part of the assets available for trading at Nextmarkets. Major and Minor currency pairs can both be traded from a minimum quantity of 1,000 and minimum amount of € 10.00. The spreads and margin requirements meanwhile depend on the specific currency pair selected.
ETFs
Last but not least, Nextmarkets will also let you trade CFDs on ETFs. From a minimum quantity of 0.1 and minimum amount of € 10.00, the most important ETFs can be traded with spreads starting from a mere 0.01 and margins from 20 %.
For more detailed information on the trading conditions for the various assets, the online broker provides a more comprehensive list of prices and services on its website, available for viewing by interested parties at any time.
Which trading platforms are available to Nextmarkets clients?
To enable the best possible combination of its functions as trading coach, analyst and trading platform, Nextmarkets also needs a corresponding software. This Nextmarkets software can be directly opened online and offers traders an intuitive and easy-to-operate user interface.
The key functions of the platform comprise the following:
Overview of all 14 coaches
Users can use this to find out about the experts' strategies, and then implement them in their own trading processes (both in the demo account and the real money account).  
Selected markets can be opened in individual tabs and full-screen mode at any time..
Platform users can easily trade directly in the respective charts by setting the limit, stop loss and take profit levels in the corresponding direction.
Expert analyses directly in the charts
The transactions of the aforementioned coaches can additionally also be directly copied in the charts with the Demo account.
Over and beyond this, Nextmarkets clients are also provided with a large number of Tools and indicators in the trading platform.
Further services offered by the online broker
Curated Investing
Another interesting option at Nextmarkets is their Curated Investing as an alternative to the classic CFD trading. The online broker claims this to be its unique selling point.
As already briefly mentioned above, clients are able to follow selected experts and copy their trades to their own accounts. Besides detailed deliberations, these experts also share their respective Entry dates along with their Stop loss and Take profit.
The workflow is easy: You first need to select a specific analysis by one of the 14 coaches in the Curated Investing tab. Then you simply define the corresponding "amount to follow" as well as the desired leverage.
Once the entered data have been confirmed, the followed analysis will be shown in the Coachfolio, where it can be further processed and/or deleted again at any time.
Curated Investing thus represents a form of Social trading. But in contrast to other providers of social trading, the signals at Nextmarkets are provided centrally, meaning that these signals can only be generated by the selected coaches, and not by other traders.
What is lacking so far, however, are direct forecasts allowing conclusions to be drawn about the success rates and/or quality of the signals provided by the experts. But as the coaches' activities are kept very transparent, users can see at all times if past forecasts have turned out to be true. 
Economy CFD
The so-called Economy CFD is another unique product of this online broker, designed to help clients benefit from interest rate differences between the USA and euro zone. This is a financial product created by Nextmarkets that can principally be traded exactly like a share.
Economy CFD trading is not subject to any fees for the account management or executed transactions. Clients can profit to the tune of ca. 1.25 % per year.
The Economy CFD is currently only tradable without leverage, and can also be tried out with the demo account.
Real Estate CFD
Another relatively new product of the online broker is their Real Estate CFD. This is an index-based financial product designed to let clients benefit from the development of the real estate market.
This trade instrument is made up of ten of the largest real estate companies worldwide:
ICADE
Vonovia
Deutsche Wohnen
Segro
Land Securities
Unibail-Rodamco
Gecina
TAG Immobilien
British Land
LEG Immobilien
As an index-based financial product, the Real Estate CFD can also be traded similarly to the S&P 500 or DAX.  There are no account management or transaction fees to be paid for this either. Leveraged trading is possible here.
The Nextmarkets mobile application
For interested investors and traders preferring to trade on the go, there is also a corresponding application for mobile devices.  The Nextmarkets app is available for both Android and iOS.
Operating the app is easy, while all the functions of the web-based platform are also available in it. You can access the experts' analyses just the same, but charts cannot be opened on the go as yet.
According to the ratings provided (4.7 out of 5 stars), most Nextmarkets clients are highly satisfied with this mobile application.
Nextmarkets video tutorials
Although Nextmarkets has no dedicated training and upskilling section, there are a number of video tutorials. All they principally explain is merely the proper handling of the Nextmarkets trading platform, however. Inter alia, this includes instructions for opening and/or modifying trades, as well as the closing of positions and viewing of closed positions. In addition to which they explain how clients can insert indicators and make proper use of them.
Apart from these tutorials, the online broker also provides a trading Advisor on its website. This offers clients basic information and tips in the area of trading.
The Nextmarkets demo account
The online broker's proposals and services can also be tried out for free and without financial risk first by way of their demo account. Once this is set up successfully it can also be used for an unlimited time. This way, users can for example also test the Curated Investing with their fictive credit of 10,000 euros, or trial their own strategies without risk.
The spreads in the demo account are mostly identical with those of the live account, while changing from one account to the other is possible at any time with a single click.
The customer service of the online broker
A further aspect never to be neglected in assessing an online broker is also the customer service. Should any questions or problems arise, Nextmarkets first of all offers an extensive FAQ section, where many enquiries can already be solved in advance as a rule. Should a solution prove elusive, however, you can also contact the online broker's service team directly.
One option for this is to fill in their contact form, stating your own e-mail address and telephone number. But the support can also be contacted directly on the telephone. The service team is available at the telephone number provided for this from Monday to Friday, 9 a.m. to 6 p.m. 
Online reviews of Nextmarkets so far
In conclusion, a brief look at the online reviews of Nextmarkets so far. These principally highlight the online broker as a provider with competitive trading conditions. The majority of Nextmarkets' clients are satisfied with the spreads and fees in general. Especially the Curated Investing proposal appears to be an interesting optionfor many novices and more advanced traders.  But some of the users also say that evaluation options for the coaches' success rates would be desirable, along with a corresponding profit and loss profile.
Further reading: