Broker comparison – who is the best? In this article, we are introducing NAGA Markets.
NAGA background information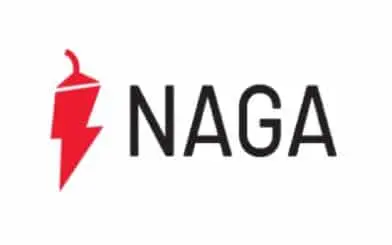 This article is about a fintech company called NAGA Markets, which was established in 2015 and is a brand of the NAGA Group AG. NAGA is a relatively young online broker that enables its clients to participate in social trading, amongst other things. In a nutshell, the online broker's vision in doing so is "financial integration for all". NAGA claims to primarily pursue the objectives of advancing the fintech industry and being "a leading trusted, secure, and the most advanced social investing network" in the process.
At the time of this review, NAGA is hosting a social investment network of over 50,000 users.
History of the online broker
Established in October 2015 by Yasin Qureshi and Benjamin Bilski, NAGA could already claim its first award in the following year – the "Finovate Best of Show" in London.
This was followed by a successful IPO in July 2017, listing the NAGA share at the Frankfurt stock exchange. Still in the same year and shortly after the IPO, a token sale (NAGA Coin: NGC) attracted over 63,000 investors, raising more than US$ 50 million altogether.
2018 saw the introduction of the NAGA Wallet, a modern wallet for cryptocurrencies. And ever since the roll-out of NAGAX (NAGA Exchange), fiat and main crypto pairs are available along with an 2-level fee model.
The company then finally developed a free NAGA MasterCard in the beginning of 2019, enabling clients to manage their capital, and pay with their trading profits from the NAGA platform, wherever they choose.
Regulation and licencing of the online broker
Before detailing the individual offers and services of this online broker, let us take a brief look at the regulation and licencing of NAGA.
The regulator of NAGA Markets is the Cyprus Securities and Exchange Commission (CySEC). To guarantee the safety of client deposits, the online broker keeps them in separate accounts and thus also separate from the company's own assets. The client funds are kept at recognized international banks in this context.
The company also claims to comply with EU regulations such as MiFiD II (a directive on markets in financial instruments), whose aims include high financial transparency and effective consumer protection, amongst other aspects.
Not least of all, the online broker is also a member of the Investor Compensation Fund, which is aimed at protecting all legally due client claims and ensuring compensation in the corresponding cases.
Which trade instruments can I choose from at NAGA?
This section is devoted to the various tradable assets available at NAGA. The online broker is quite well equipped in this regard with a product range of over 500 different assets. The various assets available to NAGA clients for trading will be briefly outlined below.
Forex
To start with, NAGA can be used to trade currency pairs on the world's largest and most liquid markets. At the time of this review, the online broker offers its clients 25 different currency pairs, available for trading by way of the provider's platforms.
Shares
Many investors and traders will also take an interest in the stock trading at NAGA Markets. The shares of listed companies can be traded both long and short, enabling clients to profit from rising as well as falling prices.
At this moment in time, 417 shares can be traded at 9 renowned exchanges around the world.
Indices
Indices are also available for trading at NAGA Markets. Clients can choose from around 20 different instruments in this respect.
Stock CFDs
Besides real shares, NAGA also offers the opportunity to trade stock CFDs. The selection of available assets is also very extensive here.
Cryptocurrencies
In addition to all the above, NAGA clients can also trade more than 10 of the most popular cryptocurrencies using a dedicated crypto exchange platform, and keep them in an integrated digital wallet.
Commodities
Not least of all, you can also use NAGA to trade the most popular commodities, and thus diversify your portfolio. Besides commodities like oil and gas, you can also trade precious metals such as gold, silver and platinum, for example.
Which options does NAGA offer for making deposits?
Once you have decided in favour of the NAGA online broker as an investor, the next step is finally about depositing funds in your own customer account. In this context, the provider offers its clients a whole range of different options to choose from for capitalizing their live accounts. Which is also why they are to be briefly and transparently detailed below.
Credit/debit cards
The time it takes to process deposits made by credit or debit card will usually only amount to ca. 10 minutes.
Bank transfer
If you deposit your money by bank transfer, this will usually take 2-3 banking days to be credited.
Alternative payment methods
Sofort
Neteller
Skrill
Giropay
EPS
iDeal
p24
Trustly
Electronic payment providers can also be used for NAGA. The processing here is immediate, without time delays.
Cryptocurrencies
And finally, deposits at NAGA Markets can also be made with a number of cryptocurrencies. These will also be credited immediately. The accepted digital currencies include bitcoin, Ethereum, bitcoin cash, NAGA Coin, Litecoin and Dash.
Having money paid out is meanwhile subject to a fee of 10 euros.
Trading platforms available at the online broker
An important role for selecting a suitable online broker is always also played by the trading platforms available there. NAGA Markets offers its clients various alternatives in this respect, which shall be presented in more detail below.
MetaTrader 4 and MetaTrader 5
The world's most popular trading platforms MetaTrader 4 and MetaTrader 5 are both available to NAGA clients, and downloadable for desktops as well as mobile devices. All the performed trades are meanwhile synchronized with the NAGA platform in real time, so that they can also be copied by other traders.
Please see the table below for some of the most significant differences between MT4 and MT5.
| | | |
| --- | --- | --- |
| | MetaTrader 4 | MetaTrader 5 |
| Order execution types | 3 | 4 |
| Execution terms | 1 | 3 |
| Limit order types | 4 | 6 |
| Technical indicators | 30 | 38 |
| Chart objects | 31 | 44 |
| Selectable time periods | 9 | 21 |
| Business calendar | No | Yes |
Apart from which NAGA MT5 also permits investors to trade a greater range of assets (e.g. also real shares).
NAGA WebTrader
Besides the popular MetaTrader software programs, the online broker's service range also includes a proprietary trading platform for clients called NAGA WebTrader. This software enables investors to use all the NAGA functions, from autocopying through to price notification setups directly in the browser.
The NAGA app
A flexible alternative provided by this online broker is their free app, which can be downloaded for Android as well as iOS devices. This enables traders to access their own trading account and trade at any time from anywhere they choose.
In conclusion, please see below for a direct comparison of the various presented trading platforms.
Social trading at NAGA
One aspect that distinguishes NAGA Markets from many other online brokers is their social trading and the attendant autocopy option. The social trading is essentially aimed at enabling clients to engage in an interactive exchange with other traders in real time.
In this context, the provider NAGA Markets primarily advertises its autocopy function: Users of the NAGA trading platforms can directly copy the trading activities of successful traders and use them for their own trading activities. In addition to which the statistics of the respective traders are always available for viewing, as illustrated by the screenshot below.
In this list of the best traders (the so-called Top Traders), their trades can be automatically copied at any time and then replicated in your own account. The amount invested for this can be individually adjusted, naturally, along with the corresponding stop-loss and/or take-profit limits.
Clients unable to invest the time required to identify the corresponding assets, and suitable times for buying and selling them, can thus simply select a top trader from the ranking at NAGA and start to automatically replicate their trades.
The users whose trades are being copied by other clients can benefit from this as well because they receive a so-called copying bonus for every copied trade, enabling them to boost their earnings from their conventional trades.
The requirements for being copied by other traders and being able to rise in the ranking as a consequence are as follows:
At least one Iron Trader account
Opening and holding of trades for at least 5 minutes
Providing reasons for other traders to copy your own trades
An overview of the various payments for this is presented by the illustration below.
As you can see, the amount paid out also depends on the respective account type.
Another unique feature besides autocopy is the NAGA Newsfeed, which resembles the newsfeed of classic social media.
This shows information about the experiences and activities of other traders, for example, as well as the latest market news. And you can also share your own trading success stories directly in the feed at any time.
In addition to the NAGA Newsfeed, there is also a NAGA Messenger. This includes helpful functions such as personal chat with other traders, group chat, and also public chats supervised by experts, for example.
Trading conditions at this online broker
Another aspect not to be neglected under any circumstances are the online broker's trading conditions. But before going into the details of the provider's various fees, let us first take a brief look at the various account types available at NAGA.
Account types at NAGA
NAGA Markets offers a range of different account types requiring various minimum deposits.
Iron Trader, minimum deposit: 250 euros
Bronze Trader, minimum deposit: 2,500 euros
Silver Trader, minimum deposit: 5,000 euros
Gold Trader: minimum deposit: 25,000 euros
Diamond Trader, minimum deposit: 50,000 euros
Crystal Trader, minimum deposit: 100,000 euros
The fee structure
Now we turn to the fees payable at NAGA Markets. What is decisive in this respect are the spreads, which tend to vary from one account type to the next. The online broker principally works with variable spreads that are subject to constant adjustment. While the holders of the Iron to Silver Trader account types need to pay Standard spreads (amounting to ca. 1.7 (was?) for the major currency pair of EUR/USD), the spreads charged for higher account models are incrementally reduced.
Gold Trader: Premium spreads (EUR/USD at ca. 1.2 (was?))
Diamond Trader: Platinum spreads (EUR/USD at ca. 0.9 (was?))
Crystal Trader: VIP spreads (EUR/USD at ca. 0.7 (was?))
A detailed list of the various spreads is always available for viewing at the NAGA Markets website.
Irrespective of the account type, copying other client's trades is also subject to a fee that is based on the result per copied trade. The NAGA Markets website features the following information in this regard:
| Result per copied trade | Fixed copying fee | Variable copying fee of 5 % |
| --- | --- | --- |
| Up to € 5.00 | € 0.50 | n/a |
| Over € 5.00 | € 0.50 | 5 % apply |
Copying fees
Demo account at NAGA
NAGA provides interested traders preferring to try out the online broker's services and various trading platforms without running any financial risks at first with the option of trading by way of a demo account. This enables them to familiarize themselves with the provider's platforms and trading processes even before depositing any real capital.
But this demo account is additionally most of all also ideal for testing how the social trading and autocopying works. The demo account enables you to follow other top traders with virtual capital to see if the whole thing works for you, too.
Training and upskilling services at NAGA Markets
Especially for novices to trading, the upskilling services are never to be neglected either. The online broker offers the NAGA Academy for this, which features a number of articles and videos on various subjects.
Anther option would be to take part in their webinars. Also helpful are the tutorials explaining individual activities (such as opening a BUY or SELL trade or setting up a price alarm) on the platform with practical instructions.
Last but not least, the NAGA website also features a blog with regular contributions.
The online broker's customer service
When it comes to the customer service, the online broker offers a variety of options to choose from. If the FAQ list in the Support Centre is not enough to solve a question or problem, the NAGA service team can be contacted directly at any time. Their telephone support is available in various languages, also including German. The support is available 24/5 according to the information provided.
NAGA can also be contacted by e-mail, with a guaranteed reply within 24 hours. Apart from all this, there is also a live chat, which will usually come up with a reply in a matter of minutes.
NAGA reviews published online so far
Even with NAGA Markets being a very young online broker in comparison, there is already a number of client reviews available online. According to them, NAGA Markets is a good option for social trading, which enjoys great popularity at this moment in time.
The online broker's trading platforms are lauded for their transparent and structured design, and the copying of trades is found to be uncomplicated. Their customer support can also score with reliability and fast response times.
Further reading: