Broker comparison – who is the best? In this article, we are introducing Lynx Broker.
Lynx Broker is a Netherlands-based online broker and introducing broker for Interactive Brokers. 
The history of LYNX
The online broker was established by Jeroen Kramer and Rogier Groen in the Netherlands in 2006. Just two years later, LYNX opened a further office each in Germany and Belgium. 

LYNX won its first award in 2009, with the online broker honored as the year's Best Newcomer in the Netherlands. In 2010,  LYNX was voted Best Broker in the Netherlands for the second time running by the renowned Beleggers Belangen investor magazine. 2010 also saw the 10,000th account open. 
In 2013, LYNX opened an office in Prague, thus entering the Czech market.  This meant that LYNX was now represented in four European countries. The expansion to Finland followed a year later. 
The sixth branch in Europe was next opened in France in 2015, followed by a branch opening in Slovakia in 2016.
LYNX welcomes its 60,000th client in 2018, twelve years after its establishment.
LYNX branch in Berlin
LYNX Broker has also been represented by a branch in Germany since 2008. This branch is based in Berlin and responsible for the German clients.
The LYNX branch in Berlin, located at 68 Charlottenstrasse.
Which markets can be traded?
LYNX can be used for trading at more than 100 exchanges in Europe, America, Asia, and Australia.
The following products can be traded:
Stocks
ETFs
Options
Futures
Warrants
CFDs
Commodities
Certificates
Stocks and futures can be traded in over 18 countries, ETFs, and options at more than 30 exchanges. 
Over 80 currency pairs are available for forex trading. 
Over 7,000 tradable instruments are available for use via CFDs.
There are over 200,000 tradable Certificates, and many reputable issuers available with the Equity warrants as well.
Is LYNX an ECN/STP broker?
Being an introducing broker for Interactive Brokers, LYNX is also an ECN/STP broker, just like the latter.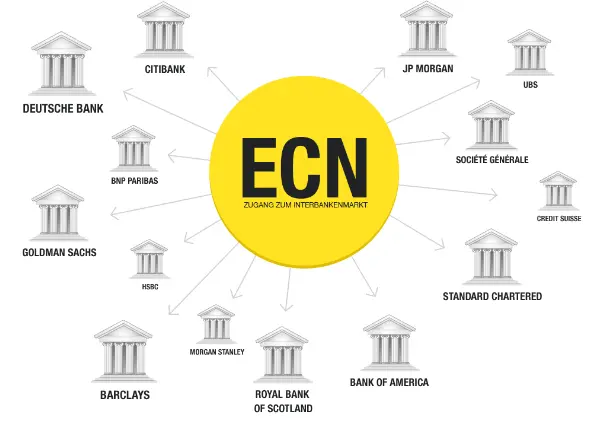 What is the minimum deposit?
A minimum deposit of € 2,000 (or equivalent in another currency) is required to open an account. Alternatively, accounts can also be opened by transferring securities (worth € 2,000 as a minimum at the transfer date). 
Details of the account types available at LYNX
How is LYNX regulated?
As a provider of financial services, LYNX attaches great importance to optimal protection and security. LYNX has all the required official licences.
The German branch is licensed and monitored by the Federal Financial Supervisory Authority (BaFin). 
In the Netherlands, LYNX is supervised by the Netherlands Authority for the Financial Markets (AFM) and Dutch central bank (DNB). 
Is there a deposit guarantee?
Your deposits are protected.  
The account is held at Interactive Brokers U.K. (IB UK). IB UK is an affiliate of Interactive Brokers LLC (IB), a NASDAQ (symbol: IBKR) company that has been active in the financial industry for over 33 years and pursues extremely conservative business policies. 

IB employs over 800 staff around the world, handles more than 1,000,000 transactions a day, and has an equity capital of USD 5 billion. The company was not directly affected by the financial crisis because it had consistently avoided risky engagements in subprime loans and CDOs. IB has been consistently profitable for many years, even during the financial crisis.  is subject to the SEC and CFTC standards, and IB UK to the FSA standards.
All client funds are held in segregated accounts. With these accounts being kept separately from those of the broker, clients with segregated accounts will still be able to dispose over their funds even if their broker goes insolvent.
Client funds and investments are additionally also protected in three different ways:
Client deposits are held in segregated accounts that are kept strictly separate from IB's equity. Claims against IB can thus not be extended to client funds.
In the unlikely event of IB becoming insolvent, client funds and financial instruments would be protected by the US Securities Investor Protection Corporation (SIPC). This guarantee amounts to USD 500,000 per client as a maximum, including a USD 250,000 maximum for cash deposits. In addition to this, there is also a Lloyd's insurance policy offering a USD 30 m guarantee per client (including USD 900,000 for cash deposits), with a total maximum of USD 150 m per claim.
If their UK account holds positions in non-US index options, non-US index futures, metals and cash, clients can also opt for the British Financial Services Compensation Scheme (FSCS). This will cover up to GBP 50,000 per client. But if compensation proceedings are underway or settled with the US SIPC,  compensation proceedings with the FSCS may be rejected.
Does Lynx broker offer a demo account?
Yes, it is possible to use a demo account with Lynx broker.
How do I open an account?
You can open an account by clicking "Open an account" at the top right of the start page.
Another option for opening an account is provided at the following link:
Securities accounts are opened in three steps:
Fill in the application for a securities account, online for your convenience, if you wish. 
Signature and POSTIDENT
After legitimation via POSTIDENT, the signed application and documents required for opening the account are sent to LYNX. 
Opening of the account
The LYNX online broker will open the securities account immediately upon full receipt of all the required documents.
Where can I download the trading platform?
The Trader Workstation can be downloaded from the following link:
What are the conditions and spreads like at LYNX?
The conditions and spreads are both good at LYNX. 
Spreads start from 0.1 pip for EUR/USD. 
The account management and all the services revolving around the securities account are free of charge. Neither are additional costs incurred when securities are traded by phone.  
The commission for German stocks is 0.14 %. The minimum fee runs to € 5.80. American stocks can already be traded from as little as USD 0.005 per share. The minimum fee here is USD 5.00. The conditions for stock trading at other foreign exchanges are also fair. In addition to which there are no fees to pay for dividend pay-outs. 
The forex commission runs to 0.4 pips * order volume. The minimum fee for euro currency pairs is € 4.00.
Options, futures, and futures options in Germany come to € 2.00 per contract. USD 4.00 per contract are due for futures in the USA. 
The commission for warrants and certificates is 0.20 %, with a minimum of € 8.00.

Index CFDs can already be traded from a commission of 0.01 %. The minimum fee here is € 3.00.
Click here for a transparent list of prices and services:
What are the leverage limits and margin requirements?
The initial margin for trading in stock CFDs starts from 12.5 %. There is also no margin call.
The leverage limit for forex trades is 40:1. 
The margin requirements for the DAX Futures, for example, come to € 13,491. The overnight margin is € 26,983. This can also be adjusted to match the volatility, however, and may thus be higher on some days.
Is the withholding tax automatically deducted?
An expanded tax deduction for capital gains (Income Tax Act § 20) has been introduced with effect from 1 January 2009. This subjects all capital gains to a 25 % tax deduction in the form of a withholding tax. In addition to which 5.5 % of the withholding tax amount become due as solidarity tax. This is a "generalized" tax on capital gains.
At LYNX, the withholding tax is not declared until 31/12 of the year, and then separately. The traders do this themselves by way of their income tax returns. The tax remains at the "generalized" rate, however, rather than the income tax rate.  This means that you can use your accumulating trading profits for profitable reinvestments all year long, furnishing your account with an extra leverage effect. The tax can be declared by way of the income tax return because the account is maintained by Interactive Brokers UK Ltd. in the UK.
Is there an exemption order at LYNX?
Given that the account is held in Great Britain, this step is not required with LYNX. This gives you the unique advantage that the withholding tax will not need to be declared until the end of the year, by way of your income tax return.  This is also why Lynx needs no exemption order.
What is the LYNX experience like?
The reports about LYNX are good.
Their clients appreciate the good service, extensive product range and favourable conditions. They also like the fast and uncomplicated opening of an account. 
In addition to which LYNX also offers a very good all-inclusive package and extensive training section. 
How can I contact LYNX?
LYNX can be contacted by e-mail or telephone. There is also a Quick Support, which will help with technical issues by remote maintenance, for example. 
Is there a Wiki entry for LYNX?
Although LYNX has a Wikipedia entry as a Dutch online broker, there is no Wiki entry as yet.
How is money paid in or out?
Deposits and withdrawals are quickly and easily made by way of your Account management. 
To make a deposit, you first need to provide a deposit entry in the Account management. Then the money can be paid in. 
Deposits are usually credited to your securities account after two working days. 
As for withdrawals, the first one requires entry of a reference account, whereupon they are possible at any time. 
The money will usually be credited to your current account within 1 to 3 working days.
Is LYNX also available in German?
LYNX is also available in German. There is a German branch in Berlin. Here you can read the German review.
Which trading tools are available at LYNX?
LYNX relies on the Trader Workstation (TWS) trading software.
TWS offers many analysis options for studying the price developments of shares, currencies, options, and futures, amongst other aspects. 
This helps to analyse and display fundamental data, balance sheet information, profiles, and performance indicators. Historic chart information can be called up, with the Order book and Time & sales also available for viewing. And news can be shown in real time by RSS feed.
In addition to which TWS also features a large number of trading tools:
ChartTrader
ChartTrader permits you to trade directly in real-time charts and tailor your own chart to your requirements with the help of over 70 Technical indicators.
BookTrader
BookTrader is the right tool for every investor keen on particularly fast order entry and transmission. Orders can be sent to the respective exchange directly from the order book with a few clicks.
BasketTrader
BasketTrader helps you create your own basket/index of securities for simultaneous trading. The securities in this basket/index can be changed at any time, naturally. This also makes BasketTrader the ideal tool for all traders who regularly trade positions at the same time.
FXTrader
FXTrader is the optimal tool for particularly active forex traders. You can trade your favorite currencies at lightning speed with just one click. FXTrader helps you keep an eye on up to 16 currency pairs, and to send, change or delete orders in an instant.
OptionTrader
The uncluttered interface of OptionTrader makes it as suitable for novices as professionals. It provides a clear presentation of an underlying asset's available option contracts, as well as offering various modules for risk and portfolio analysis. 
Option Portfolio
The Option Portfolio tool helps you monitor the risk profile of your option positions at a single glance, and immediately adjust it based on the 'Greeks'. In addition to which you can reach your delta, gamma, vega, or theta target by simply setting it as such.
 

Do they offer a training section at LYNX?
LYNX has an extensive training section to offer. 
The "Knowledge" rubric features a great number of training options. 
Various analyses are available for free:
a market overview for stocks and indices
future outlook
video analyses
exchange-traded investment funds of the week
There is also a large number of articles communicating current knowledge from the world of trading.
The "Interviews" section features many interviews with market professionals and professional traders.
The Masterclass offers webinars and seminars in a great range of topics, e.g. analysis, derivatives, trading platforms, and strategy & tactics. In addition to which there is also a comprehensive archive of recorded webinars. 
Excerpt from the LYNX Masterclass and next upcoming webinars.
Lynx Live is a ten-minute live show on YouTube that summarizes the week's trading events in an entertaining manner, and offers an outlook on the coming week, every Friday at 6 p.m. 
There is also plenty of market information, such as dividend calendars, analyst opinions on shares, investment gurus, and option expiration dates, for example. 
The Strategies & tools rubric offers trading tips and tools for option trading. 
The online training serves to teach and train the trading with options, futures, and ETFs. 
Where can I find the LYNX app?
The Lynx Trading app is available for iOS as well as Android devices. Amongst others, the mobile application also offers the following advantages:
Always keep an eye on your portfolio and open orders
Trading with all shares, options, futures, currencies, and a lot more besides
Streaming prices and charts in real time
Filter markets and shares for specific criteria with the Market Scanner
Set personal price alarms
The tailor-made "LYNX Trading" application for smartphones & tablets.
How can I be categorized as a professional client?
The Financial Conduct Authority (FCA) requires clients to be either categorized as retail or professional. Under the Markets in Financial Instruments Directive ("MIFID"),  the broker where the LYNX account is held, i.e. Interactive Brokers UK (IB UK), can also treat clients as professionals by request, subject to a required, "qualitative assessment", or rather its results.
In the course of that "qualitative assessment", at least two of the following requirements must be met:
The client has carried out transactions, in significant size, on the relevant market at an average frequency of 10 per quarter over the previous four quarters,
the size of the client's financial instrument portfolio, defined as including cash deposits and financial instruments, exceeds € 500,000,
the client works or has worked in the financial sector for at least one year in a professional position requiring knowledge of the transactions or services envisaged.
Which awards has LYNX garnered as a broker so far?
LYNX can boast of many different awards as a broker:
2nd place in the 2013 and 2019 Futures Broker of Brokers Award, 3rd place in 2012, 2014, 2015 and 2016
Best Online Broker in the 2013, 2014, 2015 and 2018 BankingCheck Award
2017 Best Allround Broker award by the renowned Dutch Broker comparison site VergelijkBrokers.nl
Broker of the Year in the Czech Republic in 2015 and 2016
Best Broker in the Netherlands (Gouden Stier 2016)
Best Online Broker award by Handelsblatt in 2013, 2014 and 2015 
Best Broker in the Netherlands awarded by the prestigious investor magazine Beleggers Belangen in 2010, 2011 and 2012
Best Newcomer of the Year in the Netherlands in 2009, published on IEX.nl 
A small selection of the LYNX ratings as one of the best online brokers.
Conclusions about Lynx Broker
The online broker LYNX offers a comprehensive universe of tradable products at good conditions.
As LYNX is an ECN broker, the execution and pricing are also fair and transparent. 
Many awards reflect the high quality of LYNX as a broker.
Deposits are safe, too, thanks to the strong partner Interactive Brokers. 
The LYNX branch in Germany provides fast and good German-language support.
Trader Workstation provides a trading platform that offers all the important functions for professional trading.
The LYNX app also permits you to trade on the go, and keep an eye on the markets and your portfolio at all times. 
The training section provides a comprehensive overview of the markets and trading, offering clients good support for safe and profitable trading throughout. 
Read more: