Broker comparison – who is the best? In this article, we are introducing EuropeFX.
EuropeFX – background information
EuropeFX is a licenced and regulated STP (straight through processing) forex and CFD broker enabling its clients to trade more than 300 different assets. The company behind this provider is called MAXIFLEX LTD.
One special feature of this online broker is an automated trading software that is either operable using their Mirror Trader add-on or the innovative RoboX.
To enable optimal automated trading strategies for its clients, EuropeFX maintains a corresponding database with countless investment strategies.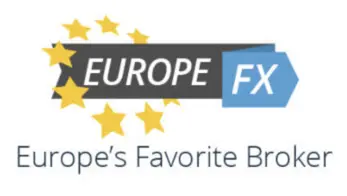 According to the information published on its website, the online broker primarily aims to be "dedicated to offering the best possible range of products and services while maintaining the highest standards of customer service in the industry".
Please see below for a detailed review of the service contents and proposals of EuropeFX.
Regulation and licencing of EuropeFX
But before getting down to business, let us take a brief look at the provider's solidity. A key role in this context is always played by the licencing and regulatory givens. The latter are seen to by the Cyprus Securities and Exchange Commission (or CySec for short), but the online broker also comes under the "Markets in Financial Instruments Directive" (MiFID II), which is responsible for regulating securities-related services throughout the European Economic Area.
At the time of this review, EuropeFX is registered in the following countries:
Denmark
Germany
Italy
Netherlands
Sweden
Spain
Austria
Norway
Finland
This also means that the German supervisory authority BaFin keeps an eye on EuropeFX's services in Germany. 
Client deposits are kept in segregated accounts, and thus protected in the event of the broker going broke. And EuropeFX is also a member of the Investor Compensation Fund (ICF),which insures client's funds for up to € 20,000 on top of this.
One can therefore principally say that this online broker is a solid provider.
Account models at EuropeFX
Let us now turn to the various account models offered to the online broker's clients. While conditions will vary depending on the selected account type, the various models also have some aspects in common, the following amongst them:
Online chat support
STP
Demo account
Separate bank account
Access to all trading platforms
Leverages up to 1:30
50 % stop out level
Access to their online Education Centre
Webinars and seminars
0.1 pip variable spread
But then again, there are also some decisive differences between the individual account models. Next a brief look at the account types available to the online broker's clients:
Bronze from € 1,000
Silver from € 2,500
Gold from € 10,000
Platinum from € 25,000
Premium from € 50,000
As you can see, the various account types depend on the invested capital. The higher the account type is ranked, the more services will be available to the client. Please see the table below for a more detailed overview of the services available with the different accounts.
| | | | | | |
| --- | --- | --- | --- | --- | --- |
| Contents | BRONZE | SILVER | GOLD | PLATINUM | PREMIUM |
| Relationship Manager | Trial period | Yes | Yes | Yes | Yes |
| Daily newsletter from Trading Central  | Trial period | Yes | Yes | Yes | Yes |
| Trading Central premium signals | Trial period | Trial period | Yes | Yes | Yes |
| Private one-on-one Trading Academy | 1 session | Up to 3 sessions a month | Up to 4 sessions a month | Up to 8 sessions a month | Up to 16 sessions a month |
| Private trading sessions | No | No | 2 sessions a month | 4 sessions a month | 8 sessions a month |
| Access to Event Room | No | No  | 1 event a month | 2 events a month | 4 events a month |
| Text message trading notifications | No | No | Yes | Yes | Yes |
| EuropeFX investments | No | Only Mirror Trader | Mirror Trader and RoboX | Mirror Trader and RoboX | Mirror Trader and RoboX |
| Trading commissions | Standard | Standard | Up to 10% discount | Up to 25% discount | Up to 50% discount |
| VIP services | No | No | No | No | Trial period |
Making deposits at EuropeFX
The online broker offers it clients various deposit options for capitalizing their live account:
Bank transfer
VISA, MasterCard
Skrill
SOFORT
iDEAL
giropay
safetypay
TrustPay
Euteller
Przelewy
worldpay
MyBank
The minimum deposit is set to € 200.00. But the broker recommends you invest a minimum of € 1,000, so that you can access their Bronze Account services right from the start.
Financial instruments available for trading at EuropeFX
A decisive role in selecting a suitable online broker is naturally also always played by their range of tradable assets. EuropeFX clients can choose from the following financial instruments:
CFDs
Forex
Indices
Shares
Commodities
Cryptocurrencies
The online broker's range meanwhile embraces more than 300 different assets.
Automated trading at EuropeFX
EuropeFX enables retail investors to benefit from functions that used to be mostly reserved for institutional investors heretofore. In their Smart Trading service, private investors and traders can now also rely on Algorithmic trading.
Available for doing so are either a Mirror Trader add-on or their innovative RoboX. These applications therefore also clear the path for EuropeFX clients to automated trading.
Mirror Trader
Mirror Trader is a product provided by Tradency – and the youngest member of the EuropeFX family of trading platform add-ons.
It enables investors and traders to "mirror" the trades of professional strategy developers and/or integrate them in their own live account. This is achieved by analysing signals and strategies using the Tradency platform, where EuropeFX clients can freely choose the corresponding signals and directly adopt them in their own trading account by means of the Tradency algorithm.  
In a nutshell, Mirror Trader offers the following functions:
Mirror Trader allows you to use helpful chart functions distinguished by various chart views, Chart types and Time frames.
In addition, Mirror Trader also includes a great variety of Indicators, available for adding to the respective chart views at any time.
All the buy and sell signals appear directly in the platform as live feeds. 
The corresponding strategy portfolios can be directly mirrored in your own live account.
On top of the above, Mirror Trader also supplies its users with a detailed summary of the development of all the strategies in the trading portfolio. This enables them to be adjusted and optimized. 
The strategy filter can be used to filter the numerous strategies for individual trading objectives and requirements. 
RoboX
RoboX is another algorithm developed by Tradency. According to the information provided by EuropeFX, it is based on "packages of smart trading strategies, customized to bring together your particular trading styles and preferred assets with your personal risk management profile".
The RoboX software achieves this by way of a questionnaire format. The Tradency algorithm works with the given responses and scans an extensive  database that includes over 1,000,000,000 trading strategies, or so they claim. This is said to enable the creation of personalized packages for the clients in question.
If you want to use this trading automation software, the first thing you need to do is fill in the provided RoboX questionnaire. The answers will then be coordinated into a suitable strategy. Not least of all, the strategy package in question will then also be monitored in real time.  
The Tradency video below briefly illustrates the principle of RoboX.
These trading platforms are available at EuropeFX
To ensure high-quality trading for its clients, the online broker offers them various trading platforms. Interested investors and traders can choose from the following software programs at EuropeFX.
MetaTrader 4
EuropeFX clients can first of all trade using the MetaTrader 4 software. Developed by MetaQuotes, this program is widely regarded as the world's most popular forex and CFD Trading platform. Besides its intuitive and easily managed user interface, MetaTrader 4 (MT4) also offers a whole range of useful analysis tools along with more than 50 different indicators.
The order types available in this trading software inter alia include market orders, pending orders, Stop orders and trailing stops.
The desktop version of MetaTrader 4 can be downloaded as a Windows terminal and Mac terminal both. In addition to which there is also a mobile version. The MT4 Android Trader and MT4 for iOS will thus also enable you to trade flexibly and on the go irrespective of your location. 
The only thing you need to do is download the MT4 app to your mobile device and then log in with your EuropeFX account data.
The application will enable you to benefit from the following advantages:
Location-independent trading around the clock on 5 days a week
All order types
Trade history
Interactive symbol charts
Three different chart types: Bars, Japanese candlesticks and dotted line
Nine time windows: from one minute to one month
30 of the most popular technical indicators
24 analysis objects
Financial markets newsfeed
Mobile chat and e-mail
EuroTrader 2.0
EuroTrader 2.0 is another user-friendly application and principally recommended for all investors preferring not to install another trading software on their desktop. Users of this software can thus engage in browser-based trading and only need a working internet connection to do so.
The platform is meanwhile equipped with the most important functions and tools of relevance for trading in the chosen markets.
The unique features of EuroTrader 2.0 comprise the following:
The possibility of trading currencies, shares, indices, commodities and Cryptocurrencies
Direct trading from the charts
One-click trading
User-defined indicators
Various chart types
Several time windows
eFXGO
Another innovation introduced by EuropeFX is their mobile trading app eFXGO. This is also available in both the App Store and Google Play, and can be synchronized directly with your own EuropeFX account. The website lists the following aspects as benefits of the eFXGO app:
100+ tradable assets
Easy trade execution and modification
In-app access to EuropeFX Analysis
User-friendly client area
Live rates update in real time
Advanced charting and analysis tool
Investors can use the eFXGO app to trade Currencies, spot metals, stock CFDs and a range of other CFDs (on commodities incl. metals, precious metals, softs and indices).
Upskilling and training services at EuropeFX
The online broker's website additionally features an extensive training and upskilling section that is subdivided into four menu items.
Education Centre
The Education Centre first and foremost includes a Video Academy featuring a Series of forex training videos for the benefit of interested investors. This basic training comes in various lessons available to all registered users.
Besides the basic forex training, there are also many other video courses on diverse other subject areas (e.g. Fibonacci, understanding candlesticks, MetaTrader 4, Introduction to stock trading, etc).
On top of this, EuropeFX also provides an interactive Economic Calendar under the "Education Centre" menu item. This can be tailored to your individual preferences and is available on all devices, both desktop and smartphone.  
Tools
The online broker features another menu item called Tools, where you can find various market news about the individual assets. These market news are displayed in tables showing the percentage changes of the financial instruments in question over various timeframes. 
A further welcome feature are the daily live webinars held by EuropeFX's own experts. These webinars provide users with a great many trading strategies and tips, along with relevant market news. 
There are two schedules for this, one for webinars in English and the other for webinars in German. Both these schedules can be viewed at all times and show the various subject areas discussed on the respective weekdays. There is a new webinar every day from Monday to Friday that interested traders and investors can register for. 
Methodology
EuropeFX cooperates with TipRanks – a company focussed on the understandable presentation of complex financial information.
EuropeFX clients can therefore benefit from TipRanks' Stock Analysis widgets, which are composed of three modules:
Analyst consensus & price target
Hedge fund activity
Insider transactions
As if that weren't enough, the online broker also cooperates with the leading news provider Trading Central. Their Trading Central Indicator provides EuropeFX clients with a useful plug-in for MetaTrader 4 that will show the news provider's strategies, forecasts, comments and indicators directly in your regular trading area.
And last but not least, EuropeFX also offers a Signal Widget with regular trading signals.
Online ratings of EuropeFX so far
In conclusion, let us take a brief look at the users' experiences with the online broker so far. EuropeFX appears to be highly popular amongst most traders, with the particularly appreciated aspects including the large selection of assets, fair trading conditions from 0.1 pip, and extensive upskilling section. 
Users also like the fact that the Demo account enables them to try out the various tools and platforms of EuropeFX free of charge and without incurring any risks for themselves.
The user friendliness and customer support finally also largely convince: if there are any questions, you can always contact the EuropeFX service team by e-mail or telephone. 
Further reading: