Broker comparison – who is the best? In this article, we are introducing Capital.com.
Capital.com – background information
Capital.com is a relatively young fintech company that was founded in the year 2016 and has been able to register rapid growth ever since. With over 3,000 different tradable markets, this CFD broker from Cyprus has quite a broad selection to offer its users.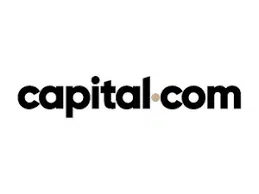 The range of tradable markets includes CFDs for indices, shares and cryptocurrencies as well as currencies and commodities. At the time of review, Capital.com claims to serve more than 788,000 clients already, with an annual trading volume in excess of US$ 88 billion.
Users of the Capital.com website can choose from 28 different languages.
The online broker maintains four different branches at this moment in time:
Capital Com (UK) Limited in England (London), company registration number 10506220, regulated and authorized by the Financial Conduct Authority (FCA) with the registration number 793714
Capital Com SV Investments Limited, regulated by CYSEC (the Cyprus Securities and Exchange Commission), licence number 319/17
The closed Capital Com Bel in Belarus (Minsk), regulated by the National Bank of the Republic of Belarus and registered in Minsk on 19/03/2019 with the business number 193225654
The fourth branch is the business office of their marketing team, which is based in Gibraltar.
Is Capital.com safe?
Capital.com is overseen by the British financial supervisory authority FCA, the Cypriot authority CYSEC and the National Bank of Belarus. As a member of both the Investor Compensation Fund (ICF) and Financial Services Compensation Scheme (FSCS), the online broker also ensures that client deposits can benefit from compensation protection should it be needed.
In addition to the above, the provider also claims to abide by the PCI Data Security Standards, thus ensuring that important client data are encrypted with the help of the so-called Transport Layer Security protocol.
On its homepage, Capital.com meanwhile uses SSL encryption to protect itself from possible hacker attacks, apart from which the popular two-factor authentication (2FA) can also be relied upon by now as an extra layer of protection. The latter can be regarded as something of a standard these days, and set up directly in the Capital.com trading portal.
Capital.com – the services
With Capital.com being a CFD broker, you will not be able to acquire any real coins and/or shares here, but can bet on their future price development instead. With over 3,000 tradable markets, the online broker can boast of a relatively large range of tradable CFDs, as already mentioned above. This is composed of:
2,508 shares
20 indices
70 cryptocurrencies
46 commodities
137 currencies
The prices of the respective assets are meanwhile quoted in real time. In addition, you can also filter them by various criteria, including most traded, top failers and most volatile.
How high are the fees at Capital.com?
The only fees you'll essentially need to pay at Capital.com come in the form of spreads, meaning the difference between an asset's acquisition and selling price. To check the respective Spreads, it is principally most meaningful to log into the Trading platform at Capital.com. But you can also view the spreads of individual assets directly at their website.
At the time of this review, the spread for the EUR/USD currency pair amounted to a mere 0.00006 pips, for example, but this is subject to continuous change.
Capital.com claims to offer relatively inexpensive spreads. The primary reason probably being that Capital.com is exclusively focussed on CFD trading, without offering any other tradable assets.
This online broker will not charge you any fees for making deposits and/or withdrawals.
What you need to watch out for is their overnight fee, however, which is only based on the leverage provided (rather than the entire value of your position) for cryptocurrencies, shares and "thematic investments", and on the entire value of your position for indices, commodities and currencies (grüner Teil lt. engl. Website).
In all other respects, the CFD broker explicitly points out that you will not need to pay any commissions for the services below – in contrast to other providers:
Real-time price data
Opening/closing of positions
Training materials
Dynamic diagrams and indicators
What are the options available for making deposits and/or withdrawals at Capital.com?
Once you have opted for this CFD broker, your next step is to capitalize your trading account there. Capital.com provides its clients with a whole range of different payment options to do this:
Debit card
Credit card
Bank transfer
Sofort
iDeal
Giropay
Multibanko
Przelewy24
QIWI
Webmoney
Trustly
Neteller
Skrill
Is there a minimum deposit at Capital.com?
Funding your account is subject to a mandatory minimum deposit, which amounts to € 20.00 for all payment methods apart from bank transfers. The minimum deposit for bank transfers is € 250.00.
Deposits are usually credited immediately. Withdrawals will take around 24 business hours for the online broker to process transfers. They are provided the same way as the deposits.
Which trading platforms are on offer at Capital.com?
In 2017, the Capital.com platform was honoured as the Best Trading Platform in the Forex Awards, with the provider able to win more honours with its platform a year later, inter alia as the "Most Transparent Brokerage Service Provider Europe 2018".
The CFD broker's trading software is available as a web platform as well as an app.
With its over 75 Technical indicators and many charting & drawing tools, the software enables a detailed financial analysis. In addition to which it enables smart Money Management with its Stop-loss and Take profit functions.
See the following video for a brief introduction of the platform.
The web-based version and mobile app both convince by their intuitive design with easy operability. The app can be downloaded for both iOS and Android devices. The mobile version has already been downloaded over a million times by now, with an average rating of 4.4 out of 5 stars.
The app principally offers the same functions as the web version.
Capital.com as a broker at TradingView
Capital.com is one of the only four brokers to be currently represented on the popular TradingView analysis platform.
Which order types are there at Capital.com?
More advanced traders, especially, often attach importance to being able to choose from several Order types. In this respect, the Capital.com platform therefore also provides a number of trading tools for use in your own trading activities, inter alia including the following:
Stop loss
Take profit
Limit orders
Stop orders
Market orders
Powerful charts
Open and/or closed positions can be found in the trading platform's "Positions" tab.
Is there a demo account at Capital.com?
For traders interested in trying out the Capital.com trading platform's functions and tools without putting their funds at risk first, there is also a Demo account. Changing between the live account and demo account within the platform is always possible.
The demo version gives you a virtual credit of € 10,000 to trade with, which can be topped up by a single click to boot.
Alternative account models at Capital.com
In addition to the classic trading account that is recommendable for most retail investors, Capital.com also offers alternative options, e.g. including your applying for a professional client account.
The new ESMA Guidelines introduced in August 2018 brought a number of trading restrictions designed to protect retail investors. One decisive element of these guidelines concerns the amount of leverage used. While this is capped at a maximum of 1:30 for regular retail clients, professional clients can trade with a higher leverage effect of up to 1:500.
Accordingly, the online broker also points out the higher risk. This account type is thus only suitable for advanced traders with a certain level of experience.
For institutional clients, there is still another premium offer with tailored services.
Capital.com – How do I open an account?
To use the trading services of Capital.com, you will first need to open an account with them. Registering with the online broker for this will not take you long.
The registration process is designed to establish the aims, assets and previous experience of the respective trader.
Upon its successful completion and verification using your ID card or passport, you can pay money into your account.
Do they have margin calls at Capital.com?
CFD trading requires a surety (margin) to be deposited as a matter of principle. As the losses incurred with leveraged positions can exceed the original investment, they will usually be automatically closed by the online broker when this point is reached.
With margin calls prohibited in Germany since August 2017, they are not to be found at Capital.com either. There is only one exception to be noted for professional clients: they are only protected from negative balances up to a leverage of 1:50.
Does Capital.com offer any training and education services?
The CFD broker also offers interested traders and investors a corresponding range of training and education options on its website. These for example include articles devoted to Trading tips, CFD trading, Stock trading, Trading strategies, etc. These articles cover the essential basics of trading with the various instruments, but not much more than that.
Here and there, they are also supported by short video tutorials for better illustration (e.g. to explain the concept of Stop loss).
In addition to these, Capital.com also offers various online finance courses. These will introduce you to the various financial markets and tools, and the trading of derivatives and CFDs. Every course spans several lessons, each of which is followed by a short test to check your understanding of the information just learned.
The Capital.com website furthermore features a financial dictionary (glossary), where definitions of the financial world's key terms can be viewed in chronological and alphabetical order at all times.
Also of interest is the range of videos provided at Capital.com TV. They include up-to-date trading tutorials dealing with important News, Market forecasts and general basics.
The videos found there come from the online broker's YouTube channel, with each newly uploaded video appearing in the respective playlist subsequently also being published on the Capital.com website.
Capital.com in the press
Despite its still very young age, the online broker has already been repeatedly mentioned in the press. Finanzen.net, Germany's largest Finance portal, published an article about Capital.com in 2019, for example. Please see the CFD broker's website for a full list of relevant press releases and announcements.
Capital.com – social media
Capital.com is also represented in the world of social media. The online broker operates accounts in the following social media platforms:
Facebook
Instagram
Twitter
YouTube
LinkedIn
RSS
Social media is where the provider regularly publishes updates and innovations relating to the Capital.com trading platform. In addition to which they also often post topical articles about market forecasts and analyses.
The customer service at Capital.com
If you have any questions or run into problems, you can always contact the Capital.com customer service, available 24/7 according to the website. There are various options for contacting this support.
First of all the customer service can be contacted by telephone. Numbers are listed for various nations, but Germany is unfortunately not one of them yet. German-speaking clients are recommended the Swiss hotline for this reason.
Another option is their contact form enabling users to express their requests.
But Capital.com also offers more modern solutions: Besides their live chat directly on the website, you can also ask your questions using social messenger services such as WhatsApp or Telegram.
Not least of all you can also send an email to support@capital.com. The service team will usually get back to you with their reply within two days.
Experiences with Capital.com published online so far
Last but not least, a brief online research of the experiences made with the online broker so far. Although people agree here that Capital.com does not exactly impress in comparison with other providers in the market with its rather limited range of tradable assets, this is not necessarily a drawback, as the broker claims to specialize in CFD trading precisely.
In the course of which specialization Capital.com still manages to offer over 3,000 different assets, mind you. Also frequently lauded is the modern trading platform that can be just as intuitively operated by novices and allows for a quick overview.
And with this online broker being regulated several times over, one can safely assume it to be a reputable provider.
On the bottom line, Capital.com is therefore a still relatively young broker that has been able to register a rapidly growing customer base in recent years. With its fair conditions, the provider thus also makes for a serious alternative in the search for a suitable online broker.
Read similar articles: