Broker comparison – who is the best? In this article, we are introducing BDSwiss.
About BDSwiss
The online broker BDSwiss is a European service provider primarily specialized in CFD and currency trading. The company is headquartered in Switzerland (Zug) and was established in 2012.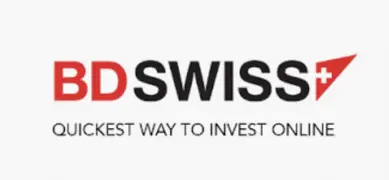 Ever since when the online broker has been able to generate a considerable customer base and is now serving just under 1 million clients around the globe that are already relying on the trading services of BDSwiss.
According to the information provided by the company, it attaches the greatest importance to factors such as modern platforms, a competent customer service, and a high-quality trading environment.
Awards won by the online broker so far
Before going into the details of BDSwiss's services and proposals, let us take a brief look at the awards the online broker has been able to garner already in the past. In this respect the service provider advertises itself with prizes it has been able to win in three different categories:
Mobile Star Awards 2018 & 2019: Best Trading App
World Finance 2019: Best Trading Conditions
Forex Global Awards 2019: Best Trade Execution
Regulation of and deposit protection with BDSwiss
One aspect that has a major role to play in any search for a suitable online broker is the matter of regulation and deposit protection. As BDSwiss is part of the business division of BDSwiss Holdings PLC – a company under Cypriot law –it is also regulated by the Cypriot financial supervisory authority, meaning that the competent authority is the Cyprus Securities and Exchange Commission (or CySec for short).
As a result, the online broker is required to meet the strict requirements of this authority and duly execute its clients' trades. Client deposits at BDSwiss are insured by the Cyprus Investor Compensation Fund for up to 20,000 euros per client.
Apart from this, the BDSwiss GmbH in Germany (based in Berlin) is a registered tied agent of BDSwiss Holding PLC.
Tradable instruments available at BDSwiss
At this juncture, we should finally turn to the various tradable instruments the online broker provides for its clients to choose from. As already mentioned above, BDSwiss is a CFD & forex broker. With this provider, investors can trade more than 250 underlying assets at leading stock exchanges.
Indexes
To start with, investors can trade over 10 indexes at BDSwiss, including the most important stock indices from Wall Street through to the Netherlands.
Cryptocurrencies
Cryptocurrency trading is another trading service of this online broker. With over 20 different digital currencies, the internationally leading cryptocurrency pairs can be traded 24/7.
Forex
Another area that will surely be of interest for many traders at BDSwiss is their range of Forex services, where the forex broker is relatively well-positioned with more than 50 currency CFDs. Besides the classic majors, the service range also includes a number of minor and exotic currency pairs.
Commodities
Another rubric of tradable instruments at BDSwiss embraces commodity CFDs, where clients can choose from various CFDs on commodities such as oil, gold, natural gas and more.
Stocks
Last but not least, the provider also enables its clients to trade shares. This area is actually the most extensive in the online broker's range of services with over 140 tradable products. In this respect, traders can choose from hundreds of shares listed at 4 international stock exchanges.
Trading conditions at BDSwiss
Having outlined the online broker's various tradable instruments in the previous section, this one is about the trading conditions one can expect as a client of BDSwiss. But before we go into the details of the fees for the respective trading instruments, a brief overview of the general fees becoming due seems in order here.
Overview of the conditions provided
There are essentially 4 cost items to be taken into account in this context at BDSwiss.
Overnight fees
The first to be listed here are the Overnight fees charged for positions that remain open until the following day.
Currency conversion
There may not be any direct conversion fees, but the selected deposit currency will be automatically converted in keeping with the standard exchange rates of BDSwiss. This only applies to cases where the initially selected account currency differs from the deposited currency.
Spreads and commissions
The spreads and commissions make up the lion's share of the conditions at the online broker. What this means at BDSwiss is that spreads will be charged for all "non-stock" CFDs (commodities, currencies, and cryptocurrencies), and commissions on all stock CFDs (shares and indexes).
Inactivity fees
If there are no trading activities for a period of more than 90 days, an inactivity fee will become due on top of the above. This means that 10 % of the account balance is charged as a fee every month.
After detailing the online broker's various fees, we should now take a closer look at the individual instruments. As a list including every single underlying asset would obviously be impossible for reasons of space, the following will merely be devoted to some of the most popular ones.
Indexes
| | | | | |
| --- | --- | --- | --- | --- |
| Indexes | Spreads | Leverage | Trading volume | Stop loss |
| GER 30 | from 1.0 (was?) | up to 1:20 | from € 1 per pip | from 3 pips |
| US 30 | from 2.0 | up to 1:20 | from $ 1 per pip | from 3 pips |
| NAS 100 | from 1.5 | up to 1:20 | from $ 1 per pip | from 3 pips |
| GBR 100 | from 1.0 | up to 1:20 | from £ 1 per pip | from 3 pips |
Cryptocurrencies
| | | | |
| --- | --- | --- | --- |
| Cryptocurrencies | Spreads | Leverage | Trading volume |
| BTC/USD | from 160.0 (was?) | up to 1:2 | from 0,01 lots |
| ETH/USD | from 36.0 | up to 1:2 | from 0,01 lots |
| XRP/USD | from 0.020 | up to 1:2 | from 0,01 lots |
| LTC/USD | from 5.0 | up to 1:2 | from 0,01 lots |
Forex
| | | | |
| --- | --- | --- | --- |
| Forex | Spreads | Leverage | Trading volume |
| EUR/USD | from 0.2 pips | up to 1:30 | from 0.01 lots |
| USD/JPY | from 0.2 pips | up to 1:30 | from 0.01 lots |
| EUR/JPY | from 0.4 pips | up to 1:30 | from 0.01 lots |
| GBP/USD | from 0.3 pips | up to 1:30 | from 0.01 lots |
Commodities
| | | | |
| --- | --- | --- | --- |
| Commodities | Spreads | Leverage | Trading volume |
| Gold | from 0.1 (was? %?) | up to 1:20 | from 0.01 lots |
| Silber | from 0.05 | up to 1:20 | from 0.01 lots |
| US Oil | from 0.3 | up to 1:20 | from 0.01 lots |
| Brent | from 0.3 | up to 1:20 | from 0.01 lots |
Stocks
| | | | | |
| --- | --- | --- | --- | --- |
| Shares | Spreads | Leverage | Trading volume | Commission |
| Amazon | from 1.0 (was?) | up to 1:5 | from 1 lot | 0.15 % |
| Apple | from 1.0 | up to 1:5 | from 1 lot | 0.15 % |
| Google | from 1.0 | up to 1:5 | from 1 lot | 0.15 % |
| Microsoft | from 1.0 | up to 1:5 | from 1 lot | 0.15 % |
Which trading platforms can be used at BDSwiss?
Another aspect that has an important role to play besides the trading conditions of an online broker are always the trading platforms made available by the respective provider. In this context, BDSwiss offers its clients various software programs for trading. The options on the one hand include the popular MetaTrader software (both MT4 and MT5). And on the other they can also select the proprietary trading platform of BDSwiss.
MetaTrader 4
The MetaTrader 4 trading software is a globally leading trading platform provided by many online brokers – as is the case with BDSwiss. Its advanced technology and user-friendly user interface provide traders with optimal conditions irrespective of their previous experience.
The platform includes a variety of useful tools and functions for analysing and evaluating price movements. In addition to this, trades are uncomplicated to execute and process, and the use of expert advisors for automatic trading is also possible without problems. Not least of all, the platform is also individually adjustable, meaning that it can be customized to the trader's own needs and strategies.
See below for a list of some of the advantages offered by the trading platform in key points.
Daily account overview
Real-time overview of the trading account
Various diagram and analysis options
Free analysis tools
Permanent supply of current news directly in the trading platform
Compatibility with the BDSwiss WebTrader
MetaTrader 5
This further development of the MetaTrader 4 software can also be used for trading at BDSwiss. MetaTrader 5 not only provides the user with the essential functions of its predecessor, but also a whole range of other helpful tools. Its professional trading tools and many indicators will help the investor trade more effectively and base decisions on well-founded analyses.
BDSwiss enables clients to trade an expanded number of underlying CFD assets with minimal slippage while benefitting from very short latency periods.
MetaTrader 5 is not referred to as the "world's most advanced platform" without reason, which is inter alia attributable to the software's following advantages:
More than 80 technical indicators and over 40 analytical objects
100 diagrams can be displayed simultaneously
Expanded order types (including pending, stop orders and trailing stops)
Automated trading with expert advisors
Multi-asset trading with over 250 CFDs
Internal mailing system
BDSwiss WebTrader and/or mobile app
As already mentioned above, BDSwiss also offers a proprietary trading platform in the form of its BDSwiss WebTrader and/or mobile app. Clients can thus trade from any device they choose using the browser-based WebTrader without needing to download any software for this, meaning that a working internet connection is all they need.
The WebTrader also convinces with its easy manageability and a trading interface design that keeps things simple and therefore easy to control. The BDSwiss video below affords a brief insight into the adequate operation with the WebTrader.
In addition to this, the online broker has also developed a BDSwiss mobile app. This enables traders to always keep an eye on the development of the financial markets from their mobile, and also access their own trading account in the process. The provider lists the following aspects on its website as advantages of the mobile app:
Interactive diagrams
User-friendly trading interface
Full history of trades and transactions
Account creation & KYC (know your customer) verification
24/7 trading of cryptocurrency pairs
Account types to choose from at the online broker
Let us now take a look at the account types available at BDSwiss. The online broker essentially offers three different account models that cater to the respective needs of various traders:
Basic Account
Raw Spread Account
Black Account
While the Basic Account model is primarily recommended for novices to trading, the Black Account is most of all designed for more experienced traders. The Raw Spread Account meanwhile offers an alternative enabling spreads from 0.0 pips to be traded with monthly subscriptions.
The following table serves to highlight the differences in the conditions provided by the respectively selected account type in some greater detail:
| | | | |
| --- | --- | --- | --- |
| Conditions | Basic | Raw Spread | Black |
| Average spreads EUR/USD | 1.5 | 0.3 | 1.1 |
| Trading instruments | over 250 assets | Forex & gold | over 250 assets |
| Minimum lot size | 0.01 | 0.01 | 0.01 |
| Maximum lot size | 50 | 10 | 50 |
| Leverage | up to 1:30 | up to 1:30 | up to 1:30 |
But there are also differences between the account types where the availability of various trading tools is concerned.
BDSwiss trading tools overview
Options for making deposits and withdrawals at BDSwiss
Once you have opted for BDSwiss as an investor, your next step would consist of capitalizing your own live account. The online broker offers a whole range of options here for making deposits as well as withdrawals.
Deposit options
VISA, Mastercard
Maestro
giropay
Instant transfer
eps
iDEAL
Skrill
Neteller
Bank transfer
PayPal
Withdrawal options
VISA, Mastercard
Skrill
Neteller
Bank transfer
PayPal
Withdrawals will usually be processed within 24 hours. In the process, BDSwiss will cover any fees to become due with deposits as well as withdrawals.
Customer service at BDSwiss
Another important point is always the customer service provided by an online broker. BDSwiss is well-positioned in this regard and can be contacted by various channels if you have any problems, questions, or other concerns. A support team is available for this 24/7. The online broker can be contacted in the following ways:
WhatsApp
Telegram
E-mail
Return call
Live chat
The telephone support is furthermore available in 10 different languages. In addition to which there is also a prefabricated contact form for you to send your requests.
Demo account at BDSwiss
The online broker is also offering a demo account by now. This is most recommended for traders who want to try out the provider initially without needing to run a financial risk. BDSwiss fails to provide any information on its website about the period of use or amount of virtual capital, however.
Experiences with BDSwiss so far online
In conclusion, let us take a look at the experiences made with the online broker so far on the internet. Although quite mixed, the reviews of the provider's clients tend to be positive on the bottom line. In addition to the fair fees charged by BDSwiss, the customer service is also reliable as a rule, and will come up with a suitable solution reasonably quickly, should there be any problems.
Read more: