Broker comparison – who is the best? In this article, we are introducing BANX Broker.
About BANX Broker
This article is about BANX Broker, an online broker headquartered in Düsseldorf. BANX is an introducing broker of Interactive Brokers (IB), a US-based company. This means that BANX acts as an intermediary for IB in Germany. Client accounts are hence also managed by the US-broker. IB was established over 41 years ago and can now be numbered amongst the 5 largest online brokers worldwide.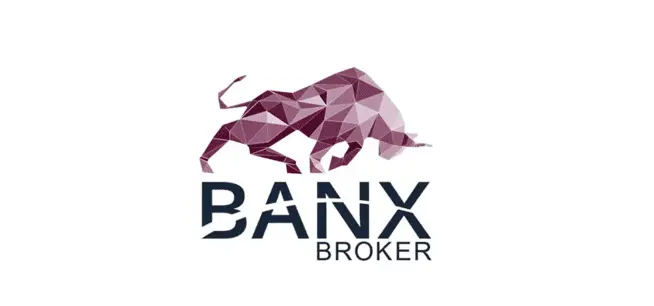 IB has around 800 employees at the time of this report, handling over 1,200,000 transactions every day. 
BANX Broker enables its clients to trade over 1,2 million different assets at various exchanges around the world. With BANX being an ECN broker, its clients' respective orders are forwarded to selected liquidity providers using a corresponding electronic communication network. 
Regulation of the online broker and deposit protection
Before examining the range of services provided by an online broker, one should take a quick glance at its regulation, and the deposit protection at the provider in question.
This online broker is regulated by the British Financial Conduct Authority (FCA).
To protect its clients' funds, they are kept separate from the company's own accounts in segregated accounts. These segregated client accounts are furthermore subject to regular monitoring by the Securities and Exchange Commission (SEC) and Commodity Futures Trading Commission (CFTC). Should it go insolvent, the online broker's clients will thus still be able to access their accounts at all times nonetheless.
Account types offered by BANX Broker
Having decided to work with BANX as an interested investor, the next step would be about selecting one of the available account types. The online broker basically offers three alternatives here:  a cash account, a margin account, and a portfolio margin account (keine etablierten Übersetzungen auf der Website, seufz).
Cash account
The minimum age for opening a cash account is 18, and the minimum deposit required € 3,000. Accounts can also be opened by account transfer (with the total value also needing to amount to € 3,000 as a minimum). Margin trading is not possible with this account, the respective products must be paid in full. 
Margin account
The minimum age for opening a margin account may be a little higher at 21, but the minimum deposit required is still € 3,000 unchanged. Margin trading is possible here, but only from a credit balance of 2,000 euros. In contrast to the cash account, this account type will additionally also let you short stocks.
Portfolio margin account
The portfolio margin account is principally the same as the margin account above, only that you need to deposit 100,000 euros minimum to open it. The portfolio margin account is an "offensive-based model", enabling clients to boost their purchasing power even further. US commodity futures, future options, US bonds, mutual funds and FX positions cannot be traded with this model at this point in time, however.
Assets and trading conditions available at BANX
Having detailed the provider's various account types above, this section is about the assets available for trading at BANX. As already mentioned above, the broker's clients can choose from over 1.2 million financial products, available for trading at over 125 exchanges in more than 31 countries around the world.
Shares & ETFs
First of all, clients can use BANX to trade a variety of shares and ETFs, with national and international underlying assets available to choose from, naturally.
The fees charged for stock trading primarily also depend on the respective exchange. The following table provides a brief overview of the fees and commissions payable at the various exchanges in Germany.

In Germany, shares can be traded from as little as € 3.90 at Xetra, and also at some Austrian exchanges. Trading in Switzerland is possible from CHF 15.00, and in Great Britain from £ 8. The minimum per order with US shares is US$ 3.00. 
Underlying assets at NYSE and NASDAQ can meanwhile be traded with commissions starting from just US$ 0,01 per share. The exchange fees of the respective countries are always available from the BANX website for anyone interested in the details.  
Bonds
BANX Broker's services also include a great number of bonds available for trading in the USA, Europe or Hongkong. 
Fixed-income securities can be traded in Europe from € 5.00, and from US$ 5.00 in the US. While the commissions for European bonds range between 0.015% and 0.1% of the transaction volume, the US commissions range between 0.025% and 0.05%.
CFD trading
Many investors are also interested in CFD trading. The online broker's clients can trade stock and index CFDs with leverage, both long and short. 
The commissions for European stock CFDs are structured as follows:

The commissions depend on the respective transaction volume as well. In the USA, CFD trading is possible from as little as US$ 0.01 per CFD. 
The conditions for index CFDs are somewhat different, however. The fee per execution in the USA and Germany comes to 0.01% here. The minimum is US$ or € 3.00, respectively. 
Forex
Investors can also trade a variety of Currency pairs at BANX. Besides the classic majors, this provider's clients can also trade many exotics (e.g. MXN, ILS, SEK, NOK, CZK, DKK, NZD).
Where the commissions are concerned, the online broker charges a flat rate amounting to 0.4 base points of the transaction volume initially for currency trades. 
Precious metals
On top of all this, BANX also offers you an opportunity to trade various precious metals. Besides futures and ETFs, precious metals can also be traded directly in London. 
BANX Broker's commission for precious metal trades amounts to 0.3 base points of the trade volume, with a minimum fee of US$ 5.00. In addition to this, there is also a storage fee amounting to 0.1 % of the purchase volume annually.
Futures
Another service is futures trading, where BANX clients benefit from direct access to leading futures exchanges around the world:
BANX clients can trade futures at a variety of European exchanges (also including EUREX) for a commission of merely € 2.00 per contract, and from as little as US$ 2.90 per contract in the USA. All traders with a monthly transaction volume exceeding 1,000 contracts are offered individual wholesale conditions. 
Options
Last but not least, the online broker also lets its clients trade Options. Investors can also access all the important markets around the world here.
Index and stock options can both be traded from as little as € 2.00 per contract at BANX, with a US$ 3.00 commission payable per transaction in the USA. If you trade more than 50 contracts a month, you can also have individual trading conditions offered to you.
Which trading software is provided by BANX Broker?
Having introduced the various tradeable assets at BANX Broker, we now turn to the Trading software available to the online broker's clients. The provider offers its investors a number of options in this regard.
Trader Workstation
First and foremost, the BANX website advertises the Trader Workstation 4.0 (TWS) platform, which has already garnered several awards for attributes such as user-friendliness, dependability, stability, and technical superiority in the past. This software was rated one of the "world's best trading platforms" by the renowned trade magazine Barron's in 2013, and not for the first time.
To trade the many available securities, the platform offers 40 order types, algorithms and various tools to create ideal conditions for the clients' strategy building and trading processes.
The software has a number of other useful functions to offer on top of this, inter alia also including real-time monitoring, a price-risk analysis, news, tools & modules. 
The real-time monitoring enables an immediate account overview, with basic information (account balance, margin, market value, etc.), profit/loss, trade reports, alarms, margin requirements and watchlists displayed in the TWS account window, for example.
WebTrader
WebTrader provides a suitable alternative for clients preferring not to download software. This trading platform is equipped with fewer functions than the TWS software, and particularly recommended for traders who rely on simpler strategies and rather tend to trade less in general. The provider lists the following benefits:
Easy usability
News and fundamental data, real-time prices, real-time market data
Expanded dashboard with overview of the current account balance, margin requirements, positions, and a list of traded products
Integrated Order types: bracket, discretionary, good 'till date/time, limit, market, stop, stop limit, limit on close, market on close, trailing stop, trailing stop limit
Market depth by way of BookTrader
Customizable functions and tools in the user interface
MobileTrader
With the MobileTrader, BANX offers a solution for investors and traders also interested in trading on the go using mobile devices such as smartphones or laptops. The mobile version offers a number of useful functions, too, for example including the following:
Trading of shares, options, futures, futures options and currencies
Realtime market data, charts and market scanner
Cancellation and changing of orders
Price alarms with e-mail message
Market insight
Execution reports
Portfolio view
The MobileTrader can be downloaded for devices with IOS or Android software both.
AgenaTrader
AgenaTrader is another alternative that the online broker provides its clients with, a platform even enabling fully automated trading for investors lacking programming skills. Apart from the automated trading, the software offers many expansions, also including a semi-automated trading mode, for example. 
Drag & drop
Open up to 2,000 different charts simultaneously
Individual risk and money management
Automatic Order size calculation
Easy to operate
Extensive video material
Clients can choose from two models for this, namely the Basis Version and the Andromeda version.
Customer service at BANX Broker
Another important aspect not to be neglected in the search for a suitable online broker is their customer service. If you have any questions, problems, or issues you would like to raise, the online broker offers you various contact options for this.
You could for example go to the customer service directly in person at their Düsseldorf branch, open Monday to Friday 9 a.m. – 7 p.m. Or you can naturally also reach their support on the telephone (also Monday to Friday 9 a.m. – 7 p.m.), or at the service e-mail address that is also available at BANX Broker.
The support will usually come up with a response and look into the matter relatively quickly.
Demo account
Before depositing anything in a live account at BANX Broker, you can optionally also trial this online broker first without financial risks using their Demo account. Virtual funds will enable you to test the online broker's tools and functions, as well as your Trading strategies, with no real money involved. The demo account is recommended for trading novices as well as more advanced traders, and can be used for an unlimited period. 
The registration for the demo account is quickly done, whereafter you can start right away with the virtual funds.
Training and upskilling services at BANX
These days BANX also offers opportunities for you to further your training. The online broker provides a wide range of video tutorials and webinars on all kinds of subjects on its website for this.
In addition to which there is also a Trading Encyclopaedia with understandable explanations of basic trading contents. (nicht verfügbar in der englischen Version der BANX Website).
Online reviews of BANX Broker so far
In closing, a short look at BANX Broker's online reviews so far. The ratings here tend to be generally positive, with the favourable trading conditions and large selection of tradeable assets particularly highlighted as positive aspects. Most investors also appreciate the availability of various trading platforms.
Further reading: