It's no secret that trading can be hard to understand. From learning basic trading terms, deciding whether to trade forex (currencies), futures, or stocks, along with considering that any wrong choice can cost you money. These reasons are enough to make any beginner trader rethink their decision.
A good place to start looking for information is of course the internet, but with so many resources it's hard to determine where to start looking for information you can trust. That's where I can help you. I will be showing and reviewing trading websites and resources to help you discover your new favourite trading resource by giving a complete overview of the site along with explaining its resources. The website which I am going to be reviewing in this blog is one of my personal favourites, Babypips.com. 
Who is Babypips?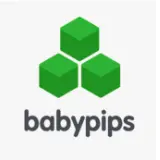 BabyPips is an online forum website with the sole purpose of helping and advising individual traders all about how to trade currencies. Babypips does this by offering an easy introduction to the world of trading whilst providing educational content for the trader to learn how to achieve the best possible results on their trading journey.
Babypips came about when its creators noticed that there weren't many places for beginning traders to find helpful information on the trading market or answer any questions they might have. hey found that advice for beginner traders was lacking and that the content only covered a small number of forex-related topics, mostly for advanced traders. And so in 2005 they created Babypips, a website meant to fill this gap.
What does Babypips offer?
Whilst Babypips pride themselves as being the go-to place for beginner traders, the resources available are perfect for any level of trader. The site is set up so that every element of a trader's journey is broken into useful subcategories. Those being: 
MarketMilk
I won't lie, when I first saw MarketMilk I was confused about what it actually was. Upon further inspection though, I realized it's actually a useful piece of onsite software that allows you to easily compare real-time data between two different currencies, such as EUR, USD, GBP, AUD, JPY, CHF, AUD, NZD, and CAD along with other minor currencies in graph and chart form. This is useful if you're looking to make any major trading decisions, and personally I found it pretty simple to navigate. 
I would recommend this feature to anyone who wants to see real-time data and understand which currencies are at their strongest as well as to see the strongest currency days. I can easily see myself checking this on the go, as it's also mobile-friendly, which in my opinion, is a major win!
News
Whilst it might be fairly obvious what this section is, I have a lot of positive words to say about the structure of Babypips news. Not only are there multiple articles per week such as weekly currency reviews and currency session watchlists, the articles are written in a clear and engaging format. Here you will also find relevant daily news that would affect currency markets, and there is a link to each source, so you can read more about it in-depth if you're curious.
Trading
The trading section is broken up into four subsections called trade ideas, technical analysis, psychology, and trading systems.
I would say that this is mostly useful to those who are a bit more advanced with their trading knowledge as you can find specific information that you're looking for as opposed to learning basics.
However, I do think the psychology section, which was actually my favourite, can be useful for beginners. The psychology section features small articles with helpful information for traders, such as 3 ways to identify your forex trading strengths.
The psychology section features small articles with helpful information for traders, such as 3 ways to identify your forex trading strengths. To sum this category up, it's quite similar to the news section but more useful if you're looking for actual tips from top traders and specific strategies. 
Education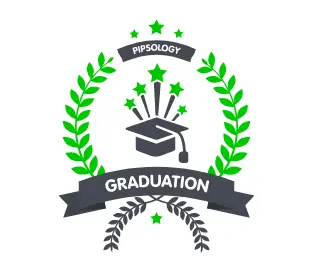 Personally, the education section on Babypips is the section that I think makes the website stand out compared to other trading sources. To start your Babypips education journey, make sure to create an account. All you need to create an account is an email address and you're set. The education section on the website contains 3 different categories: 
How to Trade – a great resource for beginners to learn all the fundamentals of trading.
This school-like section allows you to track your progress whilst breaking up the topics into skill levels, starting at Preschool going all the way up to Graduation. There are a total of 348 lessons for you to learn with each lesson teaching you in a simple way. Once you have completed a lesson, you can test yourself by checking out the relevant quizzes which they link at the end.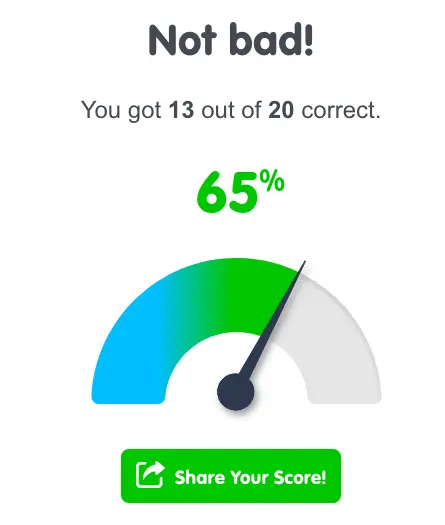 Trading Quizzes – full of various quizzes to test your newly learned trading knowledge. The quizzes allow you to easily see your score whilst also explaining clearly any answer you got wrong to help you learn.
Forex Glossary – If you've discovered a term that you're unsure of, you are guaranteed to be able to find it here. The Forex Glossary is perfect for traders to understand terms that they come across along with being able to learn brand new terms. Here you can search for the word yourself or check out the existing glossary words by alphabetical category. 
Forums
When you first go to the forums section, you will get a notification telling you to introduce yourself to fellow forum members. I thought this was a nice touch and can help reduce the anxiety that first-time forum contributors may have. The forum is catagorised into 10 different subforums. The subforums are: 
Beginner questions
Trading discussion
Trading systems
Community
Broker discussion
Trading tech and tools
Bitcoin talk and cryptocurrencies
Global markets
Commercial content
The Lobby
Each subforum is further categorized into different sections, making it extremely easy to choose the right forum to help you find any answers to your trading questions. I think that the forums are likely best for beginner traders to get real and personal advice from experienced traders, however, the forums would be good for traders at any level to give their expertise back to the community.
The forums have a very active community, so I highly recommend getting involved! 
Calendar
The trading calendar is probably one of the most important tools a trader can use. Babypips Economic Calendar helps traders see potential news events and data reports which can shake up the economic market. Forecasts only run for up to three working days in advance, and going back I did sometimes find it hard to see the data. 
The calendar allows you to easily filter for events that are happening and what currencies will be affected along with the potential impact this could have on the specific currency market. One thing that I think is important for new traders to be aware of is that this data, especially for upcoming market news, is only a guess. Whilst some are accurate, others can be a little off, but this is of course not Babypip's fault, it's the nature of trading. I would advise new traders to be cautious and head back to the trusty forums if you want a little more explanation from experienced traders. 
Tools
If you head over to the tools section on Babypips, you can find a selection of useful calculators along with a Forex Regulatory section. The calculators available are: 
Gain & loss percentage calculator – find out easily how your latest trade went
Pip value calculator – unsure how much your pip is worth? This calculator will let you determine the value each pip is worth in any currency
PivUsing Pivot Points in Trading (with Examples / 2021)ot point calculator – find daily, weekly and monthly support and resistance.
Position size calculator – this will help you to determine the risk if you chose to sell or buy currency units
The calculators were simple to use, which I appreciated. The Gain & loss calculator stood out to me particularly as you also get a percentage value of how much loss you can afford to have to get back to your starting account balance. 

What stands out about Babypips?
The main element of Babypips which stands out is its ease of use for traders of any skill level. The resources on the site are highly informative but set out simply to ensure that no trader is put off.
I also really enjoyed the language of the articles, they're extremely informational but also written in an informal tone and can even be quite humorous, something which I highly enjoyed. Another resource that I would recommend anyone using Babypips is to sign up for the newsletter. The newsletter breaks up daily trading news usually in no more than 6 points, which allowed me be able to catch up on daily trading news quickly.
What did I enjoy most about Babypips?
Babypips does exactly what it says: it serves as an essential go-to place for beginner traders. I like how simple the website is to use along with the amount of information that can easily be accessed. My two favourite elements on the website are definitely the education section and the onsite software MarketMilk. 
The education section is extremely helpful for beginner traders to gain new industry knowledge and it is also useful for those who are more experienced to refresh and test their knowledge and skills.
MarketMilk is by far one of the easiest currency comparison tools I have used. I also liked how my chosen currency graphs and charts clearly showed all the information I needed.
Online reviews of Babypips
The online reviews for Babypips really do show just how great this website is. Some reviews which I found have headlines such as "You will not find a better forex education than here", which I think speaks volumes. 
Most of the reviews online have nothing but praise for Babypips and I can see why. If you're curious to find out more reviews, you can see them here.
What skill level would I recommend to use Babypips?
Whilst Babypips does say that it is mainly aiming for beginner traders, I would highly recommend any skill level to check Babypips out. The amount of information and resources you can have access to is incredible. I think Babypips is a must use site.
How would I score Babypips?
To sum up Babypips, I'm going to rate the site on a scale of 1 to 5 (5 being the best) based on 3 elements: ease, information and entertainment.
Ease – I'm going to have to give this a 5. The website was laid out clearly and the tools as well as the resources were clearly explained, so even the newest trader could use them.
Information – The level of information on the site is incredible. Whether you're looking for current news, forecasted news, or looking to just learn Forex terms of skills, the site has everything you could want and more. The education section is an element which I don't think any other trading website has got right but Babypips has nailed it. This is definitely a 5, but I would give more if I could. 
Entertainment – Here I evaluated how much I enjoyed being on the site overall. Sure a website can give you information, but if it's uninteresting, you just won't continue to use that site as a source. Babypips had me wanting to continuously come back from news and articles mainly down the writing tone and I found myself getting excited when a new article was available for me to read. This is also a 5. 
Overall, you can see I clearly enjoyed Babypips.com and I recommend you try it out for yourself too. You can also follow them on Facebook, Twitter, and Instagram for daily short updates.
Read more: