Broker comparison – who is the best? In this article, we are introducing AvaTrade.
About AvaTrade
AvaTrade is an online broker that most of all specializes in trade instruments in the forex segment, as well as CFDs. Clients can use this provider to trade in a large number of different markets (currencies, commodities, indices, stocks, ETFs, bitcoin, etc.). The company's main office is located in Dublin, the capital of Ireland.
The declared mission of AvaTrade resides in "empowering our clients to invest and trade with confidence". At this moment in time, ca. 200,000 of them use the online broker worldwide for their trading, adding up to an astounding monthly transaction volume of 2 million trades.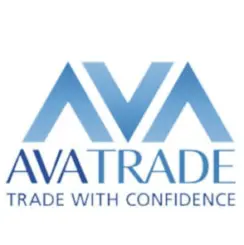 The history of AvaTrade
The online broker was originally established in 2006 under the name of Ava FX  by Emanuel Kronitz, Negev Nosatzki and Clal Finance, who were aiming to provide a Forex broker with optimized customer support. The name of the company was then changed to AvaTrade in 2013, with many new financial instruments integrated at the same time. Besides forex, it now also enabled stock, index, commodity and bond trading.
The online broker's various offices around the world
In addition to its headquarters in Dublin, the online broker AvaTrade has meanwhile also opened a number of further branches that are dotted around the world. At the time of this review, further offices can be found in Australia, Chile, China, Italy, Japan, Mexico, South Africa and Mongolia.
Regulation and licencing of AvaTrade
If you are looking for a suitable online broker, one of the first things to pay attention to is whether it is regulated by corresponding financial authorities. Being represented around the world, AvaTrade is also regulated by many different such authorities. The main office responsible for German clients, AVA Trade EU Ltd , is regulated by the Central Bank of Ireland.
In addition to which the provider also conforms with MiFID (the Markets in Financial Instruments Directive), which provides for a uniform regulation system for investment services in the European economic area (EEA). This ensures the company's transparency, and a corresponding protection for customer deposits. 
Awards won by the online broker so far
Ever since its inception, the online broker has been able to garner a whole bunch of awards for specific services. As to name them all here would be impossible for reasons of space, only some of the latest ones will be listed below. If you are interested in the details, a full list is always available on the AvaTrade website for your perusal.
Awards bestowed by The European from 2014 to 2020 as the
No. 1 Broker
Best Forex Broker
Best Bitcoin CFD Trading Provider of the Year
Best Affiliation Programme
Honoured in 2019 by International Business Magazine as the "Most Innovative CFD Broker, UK"
Daytrading.com "Best Forex Broker" award, also in 2019
Deposits and withdrawals at AvaTrade
This section provides a brief overview of the deposit and withdrawal options available at AvaTrade. The online broker principally offers its clients two different ways of making deposits.
One is the option of crediting your live account with classic bank transfers. The other possibility for making deposits is your credit card. Electronic payment methods such as Skrill, Neteller and Webmoney cannot be used by clients from the EU or Australia, however.
The minimum deposit varies depending on the selected payment method. If deposits are made by bank transfer, the minimum payment totals € 500.00. Whereas if you pay by credit card, it only amounts to € 100.00.
Withdrawals at AvaTrade require you to fill in an online form available in the client account. The payment will then usually take one to two working days.
Which tradable instruments are on offer at AvaTrade?
Another important role in your search for an online broker is also played by the various trade instruments. AvaTrade essentially specializes in three of them: forex, CFD and government bonds.
Forex
The online broker first of all enables its clients to trade on the world's most liquid market – the Currency market. With over 60 currency pairs on offer, AvaTrade is relatively comprehensive in this respect, and able to offer its traders a great variety of possible forex trades. 
Higher positions can be leveraged by up to 1:30. Apart from the Major currency pairs, you can also choose from minors and exotics at AvaTrade.
CFD trading
AvaTrade is one of the first CFD brokers on the market to offer its clients a range of different underlying assets (commodities, indices, shares, currencies, ETFs and government bonds) that can be traded as CFDs.
The maximum leverage applicable here is also 1:30. There are no exchange and/or management fees with this online broker, and the spreads are competitive. 
Cryptos
The online broker finally also offers cryptocurrency trading on its platforms. Its range in this area currently amounts to 12 different cryptocurrencies, including bitcoin, Ethereum and Ripple. You can also trade with leverages of up to 1:30 here.
Which trading platforms are available at AvaTrade?
Next, a brief look at the Trading platforms available at AvaTrade. The online broker has a relatively broad range here, offering its clients plenty of alternatives that will be briefly introduced below.
AvaTradeGO
The provider has a proprietary trading platform called AvaTradeGO that is also accessible with your mobile, both Android and Apple. The user interface has a manageable structure and will show you customized watch lists as well as live prices and charts.
It is additionally possible to hedge specific trades over a protected period using  AvaProtect™. All the tools are interlinked within the platform, and there is also social trading and information on the latest trends and other investors' trading activities.
MetaTrader 4 and 5
Like many other online brokers, AvaTrade also offers MetaTrader 4 and MetaTrader 5, which are amongst the world's most capable and popular trading platforms. Both are particularly known for their easy manageability, user-friendliness, and many useful functions. 
MetaTrader 5 offers an astounding 38 Technical indicators for trends, and an unlimited number of diagrams.
With the help of their expert advisors, trading strategies in the currency market can be automatically applied using programmed scripts.
Web trading
In addition to the aforementioned trading platforms, you can also use the classic WebTrader. This platform is most of all recommended for novice traders. Trading with WebTrader is uncomplicated and easy, not least of all thanks to its easy-to-operate user interface and modern design.
For complex chart displays with more extensive functions, the platforms detailed above will serve you better, however. 
AvaOptions
For your option trading, AvaTrade offers a specifically developed, dedicated platform called AvaOptions. This is primarily designed for traders with a certain level of experience and offers a broad range of different functions and analysis tools. AvaOptions can also be used with both Apple and Android devices.
Which order types available are at AvaTrade?
Another aspect of interest in the search for a suitable online broker are the various Order types. Besides limit & stop orders, AvaTrade will also let you use expanded and market orders.
Limit & stop orders
For better risk control, AvaTrade gives you the option of using limit & stop orders. To be more exact, they put the following orders at your disposal in this context, including buy limit, sell limit, buy stop, sell stop, take profit, stop loss and trailing stop orders.
Expanded orders
In addition to which you can also use expanded orders at AvaTrade. They especially include the order type of one cancels the other orders (OCOs). This order type is a combination of two different orders. If one of them is executed, the other is cancelled as a consequence, permanently ensuring that only one of them is fulfilled. 
Market orders
The online broker also offers market orders. This order type enables the immediate opening of positions at the best available price. 
Trading conditions with this online broker
Just as decisive for rating an online broker are the conditions provided there. Which is why we will take a brief look at AvaTrader's trading fees at this juncture. 
Where the forex trading is concerned, you can currently choose from ca. 60 currency pairs available for trading with spreads starting from as little as 0.8 pips. The current spread for EUR/USD is 0.9 pips, for example. But spread prices can greatly vary depending on the currency pair. The margins required at AvaTrade for forex trades range from 3.33 to 5.00 percent, with leverages possible from 1:20 to 1:30. Cryptocurrencies can only be traded with a 1:2 leverage and margin of 50.00 percent, however.
The spreads for the other financial instruments are also variable, and differ from one to the other. If you are interested, the various spreads are always available for viewing on the website.
Another potential cost factor you need to consider are their inactivity fees. These will become due after three months of inactivity and amount to € 50 per inactivity period at the time of this review. 
And finally there are also administration fees at AvaTrade, additionally payable by the user after 12 inactive months. They currently come to € 100.00. 
Demo account at AvaTrade
The Demo account at AvaTrade is optimally suited for novices as well as more advanced traders to try out the broker's trading platforms first, without needing to run a financial risk. It can be used completely free of charge for 21 days, and comes with a virtual credit of € 100,000.
This virtual capital enables interested investors to try out their trading strategies first without taking any chances. Registering for the demo account is uncomplicated and fast. Instead of registering with your name, e-mail address and telephone number, you can also log in by way of your Facebook or Google account. 
What are the training options on offer?
AvaTrade additionally offers a number of options for honing your trading skills. To start with, the online broker provides interested investors and traders with many articles covering the basics of trading. This includes explanations of the available trade instruments, but also of the Technical analysis and functions of the trading platforms. 
For experienced traders, there are also a handful of tried-and-tested trading strategies (Fibonacci trading strategies, MACD strategies etc.) being introduced at AvaTrade in corresponding articles.
Apart from which the provider also offers a free Forex e-book, but only in English at this point in time. 
The video tutorials on offer also cater to novices and advanced traders alike. Various subject areas are covered by corresponding training videos. 
Not least of all, AvaTrade clients are provided with a still another option for broadening their trading know-how by Sharp Trader, a partner featuring many more helpful videos on its website, along with daily technical and fundamental analyses, as well as trading tools.
Customer service at AvaTrade
The AvaTrade customer service can be contacted in various ways if there are any questions or problems. But before availing yourself of their customer support, you can also try to solve the issue yourself by looking in their list of FAQs first.
The online broker claims to be available around the clock for handling its customers' problems and concerns. 
The first option for contacting the customer support is a corresponding contact form where the reason for the enquiry can be narrowed down, and some personal data entered.  
Then there is also the option of telephone support at AvaTrade, naturally. The service team is available on all market days. 38 different nationalities each have their own telephone number for this.
And finally, the online broker features a live chat option too. The business times here will vary depending on the country selected, however. The times stated for Germany in this context are Monday to Friday from 9 a.m. to 17:45 p.m.
Online reviews of AvaTrade
It is principally never wrong to take a closer look at online reviews before opting for one provider or the other. All-in-all, the opinions provided on the internet are largely on the positive side here. They like that the online broker's trading services offer investors a number of different options for expanding their portfolios. And that client funds are also protected accordingly as a regulated online broker.  
Another highlighted boon is that the customer service can be contacted in various ways at flexible times.
Further reading: